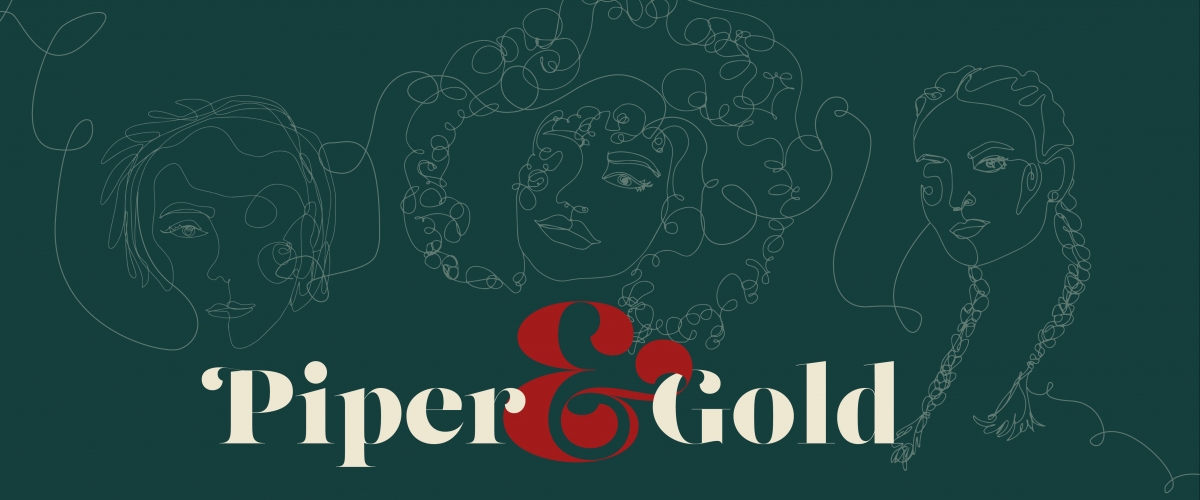 12 Days of Empowerment: Giving back this holiday season
Dec 7, 2020
Category: P&G culture
Each year, in lieu of holiday gifts, the team at P&G selects a nonprofit and makes a donation in our clients' name.
2020 has been challenging. People are hurting. This won't magically disappear in the new year. In response to the challenges brought to light this year, our team agreed it's important to support multiple organizations advocating for a wide range of human rights issues. For us, as a currently all-female or female-identifying team, the issue of women's empowerment is one that feels particularly poignant.
From reproductive rights to racial justice to workplace equality, our team has chosen organizations that fight for and speak to our values. 
Our list is not exhaustive; there are hundreds of nonprofits doing important work in our communities. 
Although the work of nonprofits is more essential than ever, many are struggling to stay afloat during COVID-19. With programming changes and temporary closures of brick-and-mortar locations, nonprofits are facing the threat of disappearing permanently. 
In this season of giving, we encourage you to donate what you can, if you can. Whether you give to one of these 12 organizations or not is up to you. Find an organization whose mission speaks to your values. Give to a cause you're passionate about. Give your time. Lend your voice to amplify. Say thank you and give hope.
For those who are able to donate, to make it easier, each day we'll add information and links for the organizations we have highlighted so far. We hope this blog will act as a jumping-off point for additional research and engagement. We encourage you to visit these nonprofits' websites and learn more about the impactful work they do.
P&G recognizes and thanks these organizations for their tireless efforts to make our world a safer and more equitable place. Together, the magic can go beyond the season.
The team at Piper & Gold wishes you peace this holiday season.
#12DaysofEmpowerment
 
Day 1 - Salus Center: 
Salus Center is Lansing's only LGBTQIA+ community center. Founded in 2017, the center focuses on programming, information and advocacy for Lansing's LGBTQIA+ communities. Its programming is dedicated to intentionally spotlighting the needs of trans, nonbinary and LGBTQIA+ people of color. https://www.saluscenter.org/ 
Day 2 - WriteGirl:
WriteGirl is a creative writing and mentoring organization that spotlights the power of girls and their written words. This nonprofit pairs girls and nonbinary teens — many of whom face abuse, neglect, depression and more — with women writers who mentor them in creative writing. https://www.writegirl.org/
Day 3 - EVE Inc.: 
EVE (End Violent Encounters) is a nonprofit that provides supportive services to survivors of domestic and sexual violence, stalking and elder abuse on their journey toward healing. For so many in our community, EVE is a lifeline, a connection to change through care. https://www.eveinc.org/ 
Day 4 - Rhonda Walker Foundation: 
The Rhonda Walker Foundation welcomes young women from Detroit partner schools to its Girls into Women program the spring before they enter eighth grade. The program is built on six pillars: college prep, personal development, career development, health and wellness, community outreach, and cultural awareness and mentoring. RWF teens have access to year-round tutoring, ACT and SAT prep, college tours, scholarships and professional development opportunities. https://rhondawalkerfoundation.org/
Day 5 - Loveland Foundation:
The Loveland Foundation was founded in response to the need for therapy support for Black women and girls. President and founder Rachel Cargle has made it her mission to provide resources and tools that explore the intersection of race and womanhood, and what it means to be a part of an intersectional community. https://thelovelandfoundation.org/
Day 6 - Girls on the Run of Mid-Michigan: 
Early in life, girls face social pressures and conflicting messages about how they should act and who they should be. Girls on the Run inspires girls to grow in confidence, make intentional decisions, and foster compassion for themselves and for others while encouraging healthy habits. https://www.gotrmidmichigan.org/
Day 7 - Black Mamas Matter Alliance: 
Black Mamas Matter Alliance is a Black-women-led cross-sectional alliance that advocates and works to drive research, build power and shift culture for Black maternal health, rights and justice. Black Mamas Matter Alliance envisions a world where Black mamas have the rights, respect and resources to thrive before, during and after pregnancy. https://blackmamasmatter.org/
Day 8 - Planned Parenthood of Michigan: 
Planned Parenthood of Michigan ensures the women of our state have access to cancer screenings, reproductive system care, deadly and painful disease diagnosis and treatment, gender identity and sexuality supports, relationship counsel, sex ed, birth control and, yes, and abortions. If women are not healthy, if women are not supported, if women do not control the choice to have a child, women cannot thrive in our society. https://www.plannedparenthood.org/planned-parenthood-michigan
Day 9 - Brown Girls Do Ballet: 
Brown Girls Do Ballet is dedicated to increasing diversity in ballet by providing annual scholarships, a mentor network and community programs to empower young girls to train hard, be powerful and make it beautiful. The organization aims to increase the participation of underrepresented populations in ballet programs through organizing and arranging ballet performances, photo exhibitions, and providing resources and scholarships to assist young girls in their ballet development and training. https://www.browngirlsdoballet.com/
Day 10 - She the People: 
She the People is a network dedicated to ensuring that women of color will never be taken for granted again in elections. The organization invites women of color to come together in person and online to tell their stories and build community. Diversity in elected offices provides opportunities to create legislation that is more inclusive, fair and considered from different perspectives. https://www.shethepeople.org/
Day 11 - National Asian Pacific American Women's Forum (NAPAWF): 
NAPAWF elevates AAPI women and girls to impact policy and drive systemic change in the United States. Their core issues are reproductive health and rights, economic justice, immigrant rights and racial justice. Organizations such as NAPAWF fight to ensure AAPI women's voices are heard and have an impact on their communities. https://www.napawf.org  
Day 12 - Women's Center of Greater Lansing
Women's Center of Greater Lansing serves women of all intersectionalities in our community to help them achieve their full potential. They recognize the struggle of those targeted by discrimination, and they take on the duty of providing those in need with resources for nourishing a better quality of life. From mental health counseling to interview preparation, the Women's Center has empowered our community members – including those on the P&G team – to achieve independence. http://www.womenscenterofgreaterlansing.org/