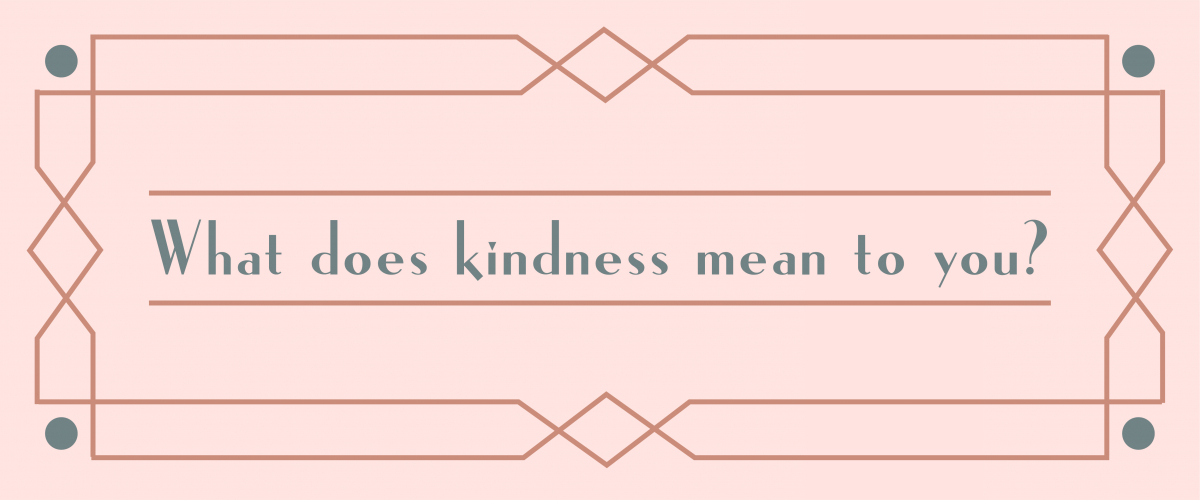 What does kindness mean to you?
Nov 15, 2019
Category: P&G culture
Thank you to everyone who gave us their personal meanings of kindness as we explore this complicated topic during November. We were flooded with responses, but here are a few meanings that especially hit home with us. 
Kindness is…
Being aware of the people in your life, responding, reacting or reaching out with empathy and respect when appropriate.
Being deliberately empathetic in dialogue. 
Giving someone support and license to feel through an experience without judgment. 
Being willing to help others even when there is no benefit for you. 
Going out of your way to make things easier for someone else. 
Selfless acts that aren't necessary.
Being respectful to everybody, no matter their sex, religion, race, attitude, income, or favorite ice cream flavor. 
Giving compliments. 
Courage. It takes a lot to not let others bother you and "kill them with kindness."
Giving without expectation of anything in return. 
Showing appreciation and gratitude for things big and small. 
Doing the right thing. 
Exercising your right to vote and ensuring those elected are for all people.
Going about each day positively and with a great attitude. 
Putting a smile on someone's face. 
Cheering someone up. 
Thinking about the effect that your actions have on others. 
Warmth. 
Understanding everyone has a story. 
Showing another person they matter in this world. 
Contagious. 
Putting others before yourself and genuinely caring about others' feelings.
Caring for someone in need. 
Treating others the way you want to be treated. 
Acts of service. 
Doing the right thing when no one is looking. 
Selfless love. 
Kindness affects both the user and the experiencer, leaving a lasting impression on both. Practice these definitions and watch the impact it makes on your life and lives around you. Go out and spread kindness.