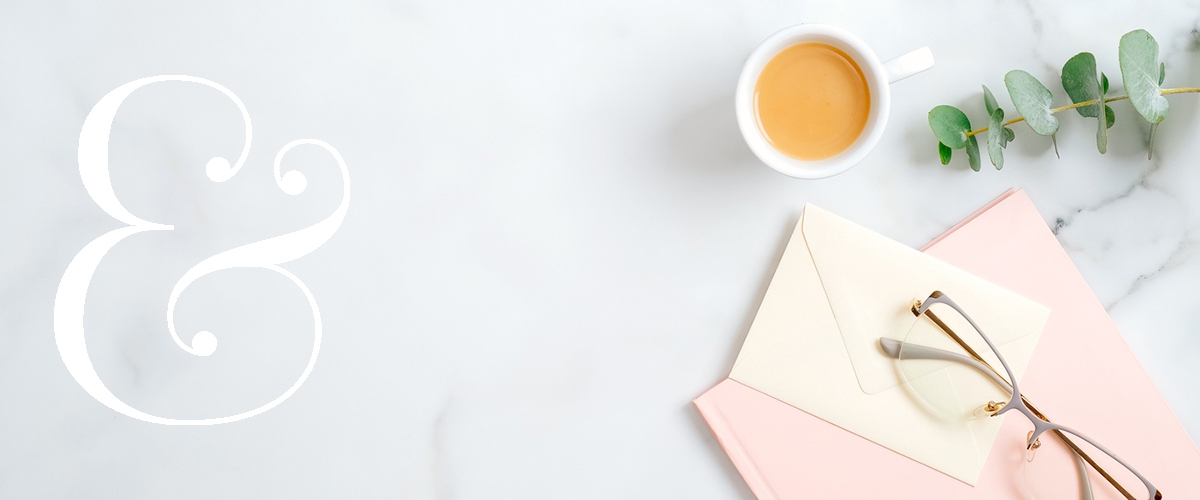 4 techniques to combat stress and manage your time this school year
Aug 10, 2021
Category: P&G culture
Back-to-school season is upon us: football games, new apartments and class schedules, and a plethora of work and academic responsibilities. This year especially, with classes transitioning back into in-person formats and internships returning to the office, students already feel mounting pressure. 
I've spent the past year working remotely for Piper & Gold and attending Michigan State University via Zoom and recorded lectures. And I learned working from home is … challenging, to say the least. Drawing on 15 years of public education experience, as well as tips from the P&G team (shoutout to Cassie), I've compiled some of my favorite techniques to combat feeling overwhelmed and overextended during the school year. 
Plan, plan and plan again
A solid plan can do wonders for reducing stress. I like to make a semester spreadsheet (I use Google Sheets) to organize all my class assignments and exams. 
Here's why I love this method:
Everything is digital, so it's easier to update than a planner when due dates inevitably change. 
I can add in weekly section dividers to differentiate between things that are a priority and things that can wait.
I can then use the planner to make a daily task list (I prefer this one on paper). I start by filling in tasks with a hard deadline, like studying or class prep.
The spreadsheet helps me visualize which days are busiest and "schedule" flexible assignments on my least-busy days. Similarly, I calendar block my weekly to-dos at P&G, following the same hard deadline/flexible assignment structure. 
Organizing my tasks this way ensures priorities are met without last-minute scrambling. 
Still, even the best-laid plans go awry, so every morning I take a few minutes to assess the day ahead and accommodate any changing priorities. This leads us to … 
Proactive communication
Plans change, and when they change, it's best to proactively and quickly communicate this. At P&G, I prioritize updating team members on task deadlines and shifts. For example, if I know I have an exam during work hours, I'll change my calendar blocks to reflect it and update my supervisor. This may mean adjusting my hours to accommodate the change or tackling deliverables in advance. 
Almost everyone likes to stay informed, and proactive communication ensures tasks and assignments are completed on time without (too many) surprises. 
Set boundaries … and stick to them
Setting boundaries is easier for some people than for others. For me, this has been one of the biggest lessons from the past year. Clear distinctions between work, school and personal life are so important. 
Boundaries not only help set expectations for when you'll be in the office or in class, they also help minimize multitasking. Working while in lecture, for example, might sound efficient, but in reality, it can lead to lower-quality work, extra time needed to fix errors and lower grades. 
Besides productivity and grades, boundaries are essential for students' mental health. We need time away from academic and professional responsibilities to take a deep breath and avoid burnout. It's difficult to set — and respect — boundaries for yourself, and it can even feel uncomfortable to say no. But in the long run, it makes a huge difference in my personal happiness and motivation.   
Keep perspective 
School is undeniably important, and we're students first, of course. But it's important to think of the big picture when you're in the trenches of assignments, client deliverables and exams. I try to remind myself that school is part of my life — school isn't my whole life. Sometimes the difference between an 85 or a 95 on an assignment is less important than watching a movie with your roommates or prioritizing your mental health. 
In five or 10 years, what will you look back on? A marginally better grade in one of your 35 college courses or memories with the people closest to you? 
I'm not advocating anyone neglect their responsibilities, but I think it's important to give yourself grace. This semester is a time of transition, and students deserve the opportunity to reconnect with friends and take advantage of college experiences that were put on hold by COVID-19. 
These are some of the techniques, reminders and best practices I've learned work best for me. Everyone is different — figuring out what works for your unique situation and your challenges can be a game-changer. 
Before classes resume, I encourage students to critically audit their current study and planning habits. Be honest with yourself about what's working and what's not. Take time for friends and fun. Enjoy college, don't just get through it. Good luck this semester!
Julia Curtis