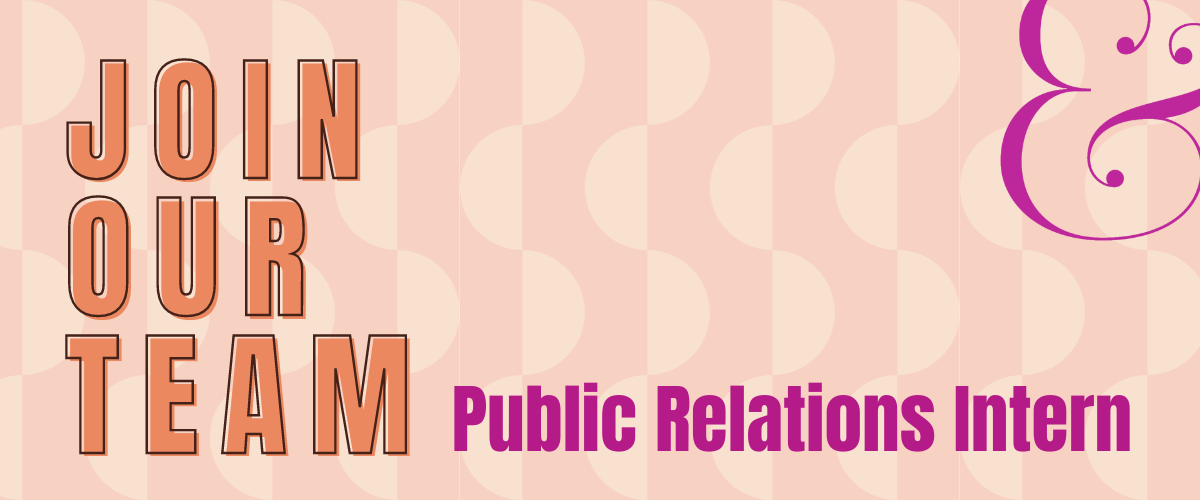 At Piper & Gold, we know we have the power to change our community — and our world — for the better. We show up every day committed to supporting a more just, equitable society through communications. 
We produce award-winning public relations work (over 100 awards in the past five years!) with a belief there's always room to improve. At P&G, we're committed to using our skills for good and helping nonprofits, government agencies, associations and small businesses make a difference. 
We're looking to add a member to our team with an interest in writing, social media and marketing. The Public Relations Intern will work closely with our team and play a critical role in the creation of communications materials across multiple client accounts.  
P&G is a boutique agency with elite clients who value our work and time. Due to the impacts of the COVID-19 pandemic and the effect it has had on our agency, we have created a remote-friendly environment. While we remain committed to our home state of Michigan, the P&G team is currently working fully remote. This position may work in different formats: fully remote or hybrid. With many of our clients based in Michigan, preference will go to individuals who are looking for a hybrid environment residing in the state of Michigan. For the right candidate, we will consider a permanent remote work arrangement.
We value your time and believe only in paid internships. We're looking for an intern who can work a minimum of 20 hours per week, and preference will be given to those who can commit to at least a full year. The starting rate for our internships is $15 per hour. 
Please note that the initial review of applications will begin on Nov. 20. Applications submitted after that date will be reviewed on a rolling basis. 
WHAT DOES A PUBLIC RELATIONS INTERN DO? 
With so much to learn at P&G, we want to work with you to shape your internship experience to fit your skills and interests. Here are some of the many unique opportunities we offer our interns…
Write. A lot. Columns, features, press releases, blog posts, social media posts, newsletters and magazine writing.
Learn and refine how to use Facebook, Twitter, Instagram, LinkedIn, blogging and more to promote organizations and educate audiences.
Work on daily social media maintenance and longer campaigns, including content development, some graphics (Canva or Adobe Suite) or video editing and analytics. 
Participate in outreach, marketing, events and research projects for nonprofits and government agencies.
Support with media relations such as developing press releases, researching reporters and outlets, and building media lists for a range of clients.
Get to know dozens of client organizations working in Michigan and beyond to effect social change.
Learn alongside your colleagues through education sessions, webinars, workshops and other professional development opportunities.
Attend team meetings and client working sessions.
WHO'S GOING TO BE A GOOD FIT? 
A current junior — or experienced and ambitious sophomore — college student is preferred. Please include your expected graduation date in the application materials.
An exceptional writer. Must love AP style.
A polished professional ready to engage directly with client contacts. 
A resourceful individual with a growth mindset. 
Someone with a voice and personality that translates to digital content.
Someone who's enthusiastic and confident but also organized and detail-oriented.
Someone who's independent and accountable.
Someone who's comfortable working in a fast-paced agency environment.
Bonus points for previous internship experience!
Anticipated start date: January 8, 2024.
Ready to get started? Fill out your application here: https://form.jotform.com/232955435888170
Be sure to submit: 
Your cover letter and resume. 
A link to your portfolio or at least two samples of work relevant to the experience we're looking for. Show us the work you are most proud of!
Your major and anticipated graduation date. 
Please contact Rachel Dauer at rachel@piperandgold.com with any questions.