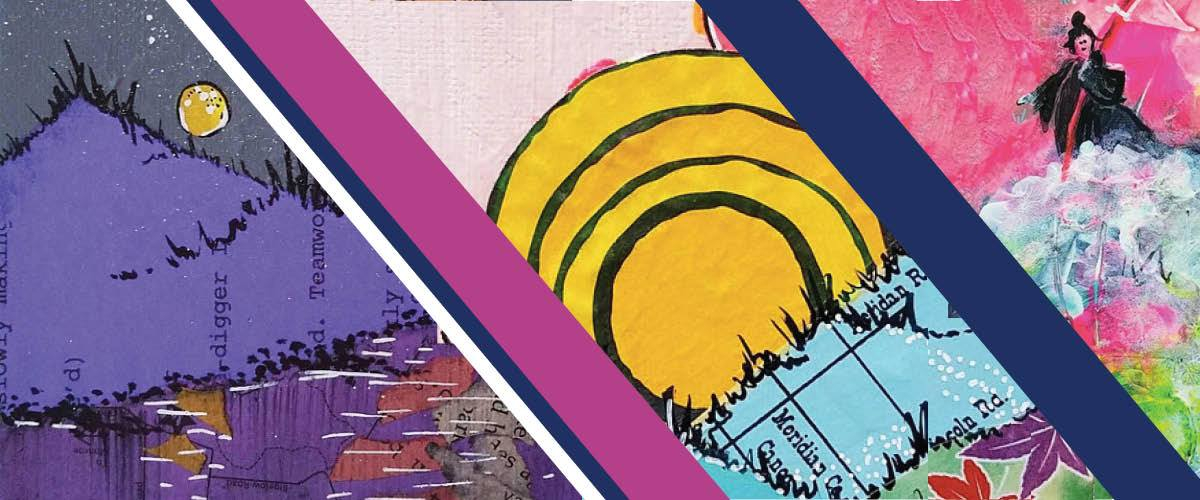 Celebrate the arts with us!
Sep 6, 2018
Category: What's new
Arts Night Out: The Reveal
Friday, September 7, 5 to 8 p.m. (Art reveal at 6:30 p.m.)
313 1/2 East Grand River Avenue
Old Town, Lansing
Join us for our last hurrah in our Old Town space! We are hosting Arts Night Out: The Reveal on Friday, Sept. 7 from 5 to 8 p.m. Artist Steph Joy Hogan is joining us and will be revealing the intuitive painting many of our neighbors and friends contributed to at last year's Arts Night Out events. Don't miss out on the painting reveal at 6:30 p.m. or a raffle for one of Hogan's spectacular paintings.
As always we will have plenty of hors d'oeuvres and bevvies to go around!
ABOUT THE ARTIST:
Steph Joy Hogan is a painter, mixed-media artist and Lansing native. Though she studied art at both Michigan State University and the University of Iowa, she considers herself a primarily self-taught painter. Take a look at more of her work here.