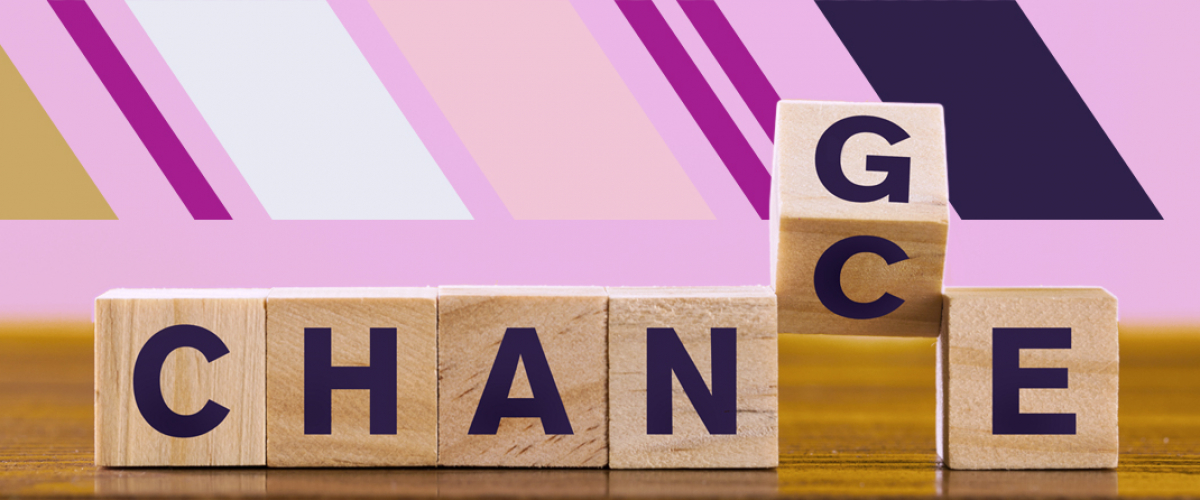 WE'RE HIRING AN ASSOCIATE OR SENIOR STRATEGIST
An associate or senior strategist provides strategic communications counsel, direction and oversight for assigned client accounts, as well as high-quality execution of client and agency deliverables. The strategist works with P&G team members and clients to identify priorities and manage public relations strategies from concept to completion, leveraging agency resources to help achieve client goals.
As a part of this process, the strategist develops new and existing client relationships and serves as the strategic point of contact for assigned clients. The strategist must also provide counsel and oversight to ensure efficient use of team and client resources and to meet organizational objectives.
What's the difference between an associate strategist and senior strategist?
It's a combination of years of experience and relevant leadership positions. An associate strategist is expected to provide clients and the agency with strategic PR counsel and execution. A senior strategist does the same, but also plays an influential role in agency management and leadership, holding responsibility for one of P&G's core business functions based on background and passion areas. To be able do that, it's expected a senior strategist will have more years of experience, particularly in leadership positions.
What makes someone the right fit for P&G?
Because we're small by choice, we have the freedom and flexibility to specialize in different ways that complement one another's skills. We also specialize in a few client areas that give us life. If you're the same, please give us a head's up.
We dig experience in:
Early childhood, K-12 and post-secondary education communications.
Economic development and municipal work.
Social justice and community change work.
Environmental communications.
Local, regional or state government background.
Community relations program development and execution.
PR people are often expected to be jills-of-all-trades. Yep – you might do a bit of everything as shown in the job description that follows. But here are the areas within our core competencies that will best complement our existing team's skills. Choose your own adventure and let us know which of these you have. (Don't worry, we know it's not likely one person will have all of these, Capt. Unicorn, so please be authentic.):
Demonstrated experience with sophisticated, structured project management (training within project management a plus). The ability to develop and manage a campaign or project's planning, team and execution from start to finish. The ability to research, propose and manage agencywide systems that help us simplify for predictable, repeatable, quality results. Chaos makes you ragey, order makes you calm. We're looking for someone with the ability to bring ideas, concepts and campaigns to fruition.
A finger on the pulse of the ever-changing world of media relations. We're looking for proof of pitching and placement results, existing relationships with the ability to develop more, and strategies for staying relevant. Ability to write convincing op-eds, compelling contributed content, pitches that don't annoy reporters, pay-to-play pieces and press releases that don't suck. Hawk-eyed editing skills within AP style is a must. Here's looking at you, former journalists.
A love for creative writing and storytelling. A genuine interest in the human experience and how to create emotional connections or convey complex topics through words. An ability to engage with our visual storytellers to marry a written story with visuals. A passion for making data and science accessible. And an acute awareness of privilege and implicit bias within communications materials with the tactful ability to call it out and change it.
THE FORMAL DETAILS:
ASSOCIATE OR SENIOR STRATEGIST AT PIPER & GOLD PUBLIC RELATIONS
Knowledge, skills and abilities needed:
Bachelor's degree in public relations, marketing or a related field required.
Proficient in word processing, computer research and email.
Senior strategist: Accreditation in Public Relations appreciated.
Senior strategist: Ability to independently lead client accounts.
Seeing solutions and bringing the savvy to create new opportunities and partnerships with and for our clients.
Capable of juggling multiple projects (actual juggling not required).
Knack for relationship building.
Five or more years of relevant professional experience.
Duties and responsibilities
Collaborate with team on personnel and business decisions when necessary.
Strategic client counsel

Senior strategist: Ability to independently lead client accounts including strategy, execution, oversight and project management.
Provide clients with strategic communications counsel, including messaging, goal setting, community engagement, events and other common aspects of public relations.
Lead and facilitate brainstorming and strategy meetings with clients and P&G team.
Provide strategic assessment and frequent review of clients' needs and wants.
Set clear priorities and timelines for client projects and tactics.
Initiate research projects and report results to client and stakeholders.
Senior strategist: Lead client board or stakeholder meetings to provide strategic reporting on client communications activities.
Associate strategist: Attend client board or stakeholder meetings to provide strategic reporting on client communications activities.
Develop strategic client materials, including communications plans, communications strategies, key messages, talking points and meeting or priority summaries.
Assist clients in prioritizing and setting the direction of communications efforts on a monthly or project basis.
Work with creative strategist on high impact, strategic collateral materials.

Public relations execution

Plan, oversee and document all aspects of client projects.
Set, manage and report on budget priorities for projects.
Work with client team to execute client goals.
Develop and maintain relationships with local and statewide media representatives.
Lead media relations projects or processes and make recommendations on agencywide media relations professional development and software tools.
Develop and distribute media materials including pitches, columns, talking points, press releases and other materials designed to positively position clients in the press.
Develop and manage social media campaigns and concepts aimed at helping clients reach their strategic goals.
Identify and pursue storytelling opportunities for clients including blogs, media, contributed content and other unique visibility opportunities.
Identify and execute grassroots, community relations and partnership opportunities for clients to better serve communities and customers.
Research and utilize software and other tools to measure public relations efforts.

Senior strategist: Agency management and leadership

Represent company through highly visible board or committee memberships.
Identify, seek out and establish potential client relationships.
Consult on prospective and client project proposals.
Serve as the primary agency leader in an identified agency-management specialty area such as:

Student employee oversight and development.
Business development.
Operations and processes.
Others as identified by team.

Professional development

Associate strategist: Represent company through board or committee memberships. (Senior strategist service responsibilities are outlined under Agency management and leadership).
Attend networking events and professional development activities.
Identify and seek out professional speaking opportunities.
Compensation:
Salary based on experience and position desired/for which you are qualified. Please include salary requirements and position preference within application materials.
Robust benefits package including:
Employer-sponsored health insurance including vision and dental.
Unlimited vacation time.
Flex time.
Sick time.
10-week paid parental leave.
40-hour work week.
IRA match.
Professional membership fees.
Professional development opportunities.
Tuition reimbursement.
Well-stocked Bubly fridge and your favorite snacks.
P&G family lunches weekly.
Merit-based bonuses.
WHAT YOU NEED TO KNOW ABOUT P&G
We're small by choice. We are an elite team that wants to interact with our clients and each other. We believe that quality and results go up (and frustration and errors go down) when you have senior-level staff executing a vision with the support of their team members. We view one another as peers and collaborators, and it enhances our work.
We have a team approach to clients. Clients don't have the traditional single point of contact, rather they get to know and work with a team that has identified roles and responsibilities. It means we thrive on constant communication. We view candid feedback as a tool to help ourselves and others be successful. We back each other up but own our choices, and we have the freedom to make the decision we believe is right for the client. We balance responsibility, accountability and a supportive environment.
We do work that makes an impact. Whether that's for a social cause, in our geographic community or with a niche about which we're passionate, we focus on work that changes the world for the better. If we don't believe in it, we don't do it.
We're allies and advocates. As a female-owned business, we're fierce feminists. We try to listen and learn to what strong allyship means for members of the LGBTQIA+ community, people of color and so many more. We work to do better.
We strive to create an environment where we care about our coworkers and clients, minimize frustrations and do great work. We try to be good people. We work for good causes and good people. When we see something that needs to be fixed, we say something and work toward a solution. This mentality, paired with smart people, helps us do great work that changes our world.
WANT TO BE A PART OF IT?
Send your cover letter, salary requirements and resume to Kate Snyder, principal strategist and owner, at kate@piperandgold.com. We're interviewing on a rolling basis starting in mid-August. Our goal is to bring in our newest family member in September.