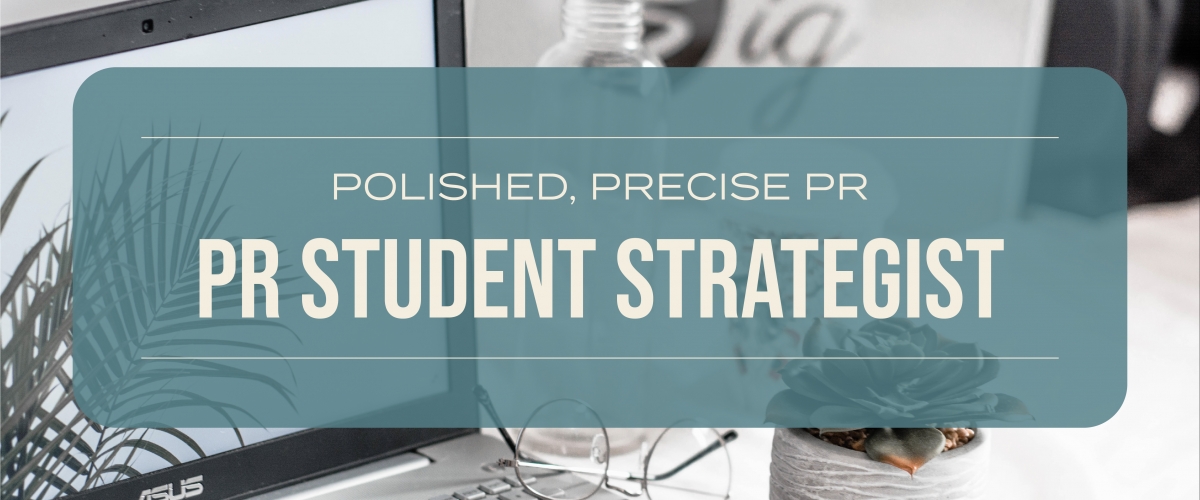 Join our team as a PR Student Strategist
Feb 18, 2021
Category: What's new
We all want to wake up every day knowing we're going to accomplish something that matters. At Piper & Gold, we are committed to inspiring hope and leading change. We do this by standing up for our communities and for the organizations and people we serve. We look for the light in the darkness, and we know each of us has the power to be that light.
If you're looking for an opportunity to be a part of something bigger than yourself, we'd love to have you as a part of our team! We are looking for a public relations student strategist to join P&G in May 2021. Due to the COVID-19 pandemic and the effect it has had on our agency, this position may work in different formats: remote, possibly in-person or hybrid (a combination of remote and in-person) in the future. Options will be discussed at the time of the interview and as May approaches. The Piper & Gold team is currently fully remote due to the pandemic and is expected to remain remote through at least September 2021.
We value your time and believe only in paid internships. We're looking for students who can work about 20 hours per week.
STUDENT PUBLIC RELATIONS STRATEGIST 
We are looking for a PR student strategist to assist with social media projects, writing and research, community involvement, media relations and so much more. 
WHAT DOES A STUDENT PR STRATEGIST DO?
Write. A lot. Columns, features, blog posts, newsletters and magazine writing.

Learn and refine how to use Facebook, Twitter, Instagram, LinkedIn, blogging and more to promote organizations and educate audiences.

Work on social media campaigns, including content development, photography, flat lays, graphics, influencer engagement and analytics.

Participate in outreach, marketing, event and research projects for nonprofits and government agencies.

Support with media relations such as developing press releases, research into reporters and outlets, and building media lists for a range of clients.

Get to know dozens of client organizations working in Michigan and beyond to effect social change.

Learn alongside your colleagues through weekly P&G University education sessions, webinars, workshops and other professional development opportunities.
WHO'S GOING TO BE A GOOD FIT?
A current graduate student or undergraduate senior, junior — or sophomore with lots of experience or ambition — college student. Please include your expected graduation date in application materials. 

An exceptional writer. Must love AP style.

A resourceful individual with a growth mindset. 

Someone with a voice and personality that translates to digital content.

Someone who's enthusiastic and fabulous, but also organized and detail-oriented.

Someone who's independent and accountable.

Bonus points for previous internship experience!
Ready to get started? Submit the following items to Cassie Cotton at cassie@piperandgold.com by noon on March 15 for consideration.  
Your cover letter and resume. 

A link to your portfolio or at least two samples relevant to the experience we're looking for. Be sure to show us the work of which you are most proud.