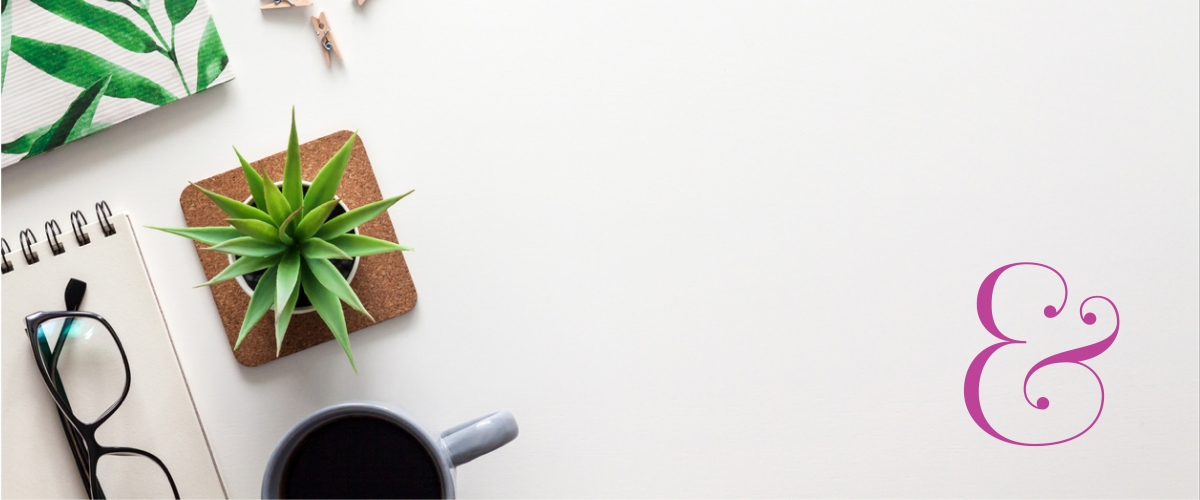 Monster List of Top 5 Tips: P&G team's expertise helps you work smarter
Sep 10, 2021
Category: PR tactics
At P&G, we pride ourselves on employing a team of diverse PR pros from a variety of creative backgrounds. Whether you're seeking an expert in media relations, graphic design or event planning, someone at P&G has you covered.
To offer just a glimpse of the P&G team's many areas of expertise, we featured a Top Five Tips series on our social media channels this spring. Each week, a P&G team member shared their advice on developing a media story, mastering gradients in design and so much more.
In case you missed it, we're resharing the team's top tips here, all in one place:
Communications Strategist Tess Francke's Top 5 Tips for Developing a Media Story
Be inventive. Think beyond traditional media outreach and determine if there's a better format for your specific story (i.e. op-eds, white papers, social media campaigns, blogs, or human interest stories). Go a step further than a press release to help you stand out.
Be strategic. A media list with 10 targeted contacts you trust and have relationships with is better than a list of 40 reporters pulled together without tact.
Be concise. It's possible to be both creative and clear. Craft your message intentionally and inform your reader from the start on the subject matter and why it's important.
Be timely. I spend at least 30 minutes reading the news each morning to be sure I'm aware of current events and trends. Journalists move quickly and look to PR pros to get them information when it's most relevant.
Be aligned. Make sure your story details tie back to the mission and values of your organization or client.
Creative Strategist Lisa Assenmacher's Top 5 Tips for Design
Keep it simple and channel your inner minimalist. There's a reason people say "less is more."
Hierarchy matters. Arrange elements and use strategic design to show their order of importance and guide the user through the piece.
Stay on brand. Follow your brand standards and be consistent. (You have brand standards, right?)
Include a call to action. Make sure your audience knows what you want them to do — and how to do it.
Free yourself. Use free resources and templates. Start with Canva and grow from there.
Founder Kate Synder's Top 5 Tips for Research
Be specific. Search Google for exactly what you want — a la, "farmers market shopper demographics" — and look in the results for research studies conducted by industry groups on industry trends or consumer data specific to that industry/topic.
Honor the origins. Follow citations back to the original source. If a blog or news article cites a source, track all the way back until you get to the original source to get the best data AND verify the data source is credible.
Go deep with data. Connect with your local labor market analyst and state demographer for unemployment, occupation, job, economic, demographic, geographic and other Census and Bureau of Labor Statistics data.
Get to the source. Search for press releases announcing key data findings or studies, then track back to the original data source.
Lean on expertise. Use data tools that already exist such as The Pew Research Center's research reports and free or paid tools from Claritas.
Creative Strategist Hilary Edwards' Top 5 Tips for Typography
Set some limits. Hold yourself to two or three fonts in a design. Adjust the size and weight of existing fonts to create variety.
Keep it legible. Typefaces need to be easy to read. In large bodies of text, serif typefaces are generally easier to read. Simplified letterforms of a sans serif typeface allow for readability at very small sizes — think captions, brochures, etc.
Perfect pairings. Find two typefaces that have one thing in common but are otherwise different. Pairing a serif with sans serif is a great move.
Hierarchy is essential. A clear hierarchy among fonts is important. Adjust the size and weight of each typeface to make one font more prominent than the other.
Align your spaces. Adjust tracking (spacing across many letters) and kerning (space between two letters) to ensure characters appear evenly spaced for a clean, legible look.
Senior Strategist Cassie Cotton's Top 5 Tips for Project Management
Communication is key. Keeping everyone in the loop helps ensure nothing gets overlooked and no steps are inadvertently skipped.
Work backward from your deadline. Build a timeline that starts with the end in mind, and then adjust short-terms goals and deadlines as needed.
Break BIG tasks into smaller, more attainable tasks. Everyone likes to feel accomplished, so create small wins into your project along the way. Big tasks are less overwhelming when you can chip away at them strategically.
Keep detailed notes. Chances are you're juggling more than one project or task on any given day. Detailed notes free up vital space in your brain that you can channel into your work.
Don't make mountains out of molehills. Ask yourself: What matters most right now? Will this matter tomorrow? Triaging your priorities will help you focus on where to direct your energy.
Content Strategist Caroline Johnson's Top 5 Tips for Writing
Read your content out loud. If it sounds strange or if you stumble over a few words, rework it.
Your default grammatical voice should be active unless you are intentionally using passive voice for stylistic reasons. Active voice keeps intention clear and strong; passive voice often confuses readers.
Include alt text for images on a website, social graphics and within an email blast. Write alt descriptions as if you are describing the photo or graphic to someone over the phone.
Avoid stigmatizing language when discussing sensitive topics such as mental health, substance use, ability, breaking news and criminal justice.
Cite your sources. Any piece of information or data that isn't common knowledge should be cited by a credible source — yes, even on social media.
Assistant Strategist Emma Heikkinen's Top 5 Tips for Events
Determine a clear purpose. Don't hold an event just to have one — make sure you know your "why."
Break your planning into small, simple steps. Make a list of everything that needs to happen and then break it down.
Create a timeline. Start from your event date and work backward so every task happens with plenty of time to spare.
Celebrate the little successes. Planning an event can feel overwhelming; make sure you take time to celebrate when specific steps are accomplished to stay motivated and excited.
Plan and prepare for things to go wrong so you don't panic if they do. Your event WILL happen, even if it's a little different than you imagined — and that's OK. Give yourself grace and take a deep breath.
Assistant Creative Strategist Zoe Howard's Top 5 Tips for Mastering Gradients in Design
A linear gradient creates a band of colors that progress in a straight line. The gradient transitions smoothly from one color to the next. You can use this across linear components.
Radial gradients emanate from a central point with two points of color. Radial gradients are usually used across oval components, and you can set the size of the color points.
Angular gradients use the center of the element and, unlike radial gradients, place color stops around the circle.
Compatible pairings. Select colors that are close to each other on the color wheel for a smoother transition. Avoid selecting complementary colors in a small space.
Create transparency. Interchangeable with "gradient feather," a transparency creates a fading effect across a shape or image. Use the same color at each linear point and drop the transparency of one to create a fade.
Student Strategist Julia Curtis' Top 5 Tips for Internal Communication
Push communication. Proactively check in with coworkers and send task progress updates rather than waiting to be asked.
Be resourceful. Spend time searching for the information you need before asking team members.
Ask the question. If you can't find what you need, there's nothing wrong with asking for clarification or additional details. It's OK to ask for help.
Offer solutions. Asking your supervisor about content preferences or project next steps? Offer your recommendation!
And ask again. Team members are busy, and it's easy to lose messages in the virtual space. Don't be afraid to — respectfully — reach out again.
Senior Communication Strategist Malorie Zimmerman's Top 5 Tips for Resourcefulness
Avoid reinventing the wheel. Take time to see what's been done before (internally and online). Use your findings as inspiration or a basic framework for your task.
Learn how and where to find information. Free stock photos? Free templates? Remember, you don't have to be the expert; resources exist and most are FREE.
Ask for help. It's OK to not know everything. Chances are, others will have expertise and are willing to share. Humility and respect go a long way.
Deliver your goods error-free. My faves for saving yourself from yourself? Grammarly and the Hemingway App will show you the error of your (writing) ways.
Your productivity doesn't determine your worth. There's value in doing nothing sometimes. Take time to recharge so you can operate at the top of your game.
Student Strategist Rebekah Banasik's Top 5 Tips for Social Media Content
Focus on the visuals. Above all else, social media content should be interesting to look at. A captivating image engages your audience and hooks them into your post.
Keep things simple. The easier a post is to digest, the better your engagement will be. If your audience is struggling to decipher a meaning, they'll just keep scrolling.
Know your audience. LinkedIn users often look for content that is completely different from what Instagram users seek, so keep this in mind when drafting posts for different platforms.
Design cohesive content. Establish key designs, colors and fonts that define your brand to ensure that your posts flow together.
Exemplify your brand. Share content that showcases and aligns with your organization's mission and values, reminding your audience of what you're all about.
The next time you're in need of writing help or project management pointers, you know which P&G team member to reach out to. To check out the original Top 5 Tips series, visit P&G's social media channels.