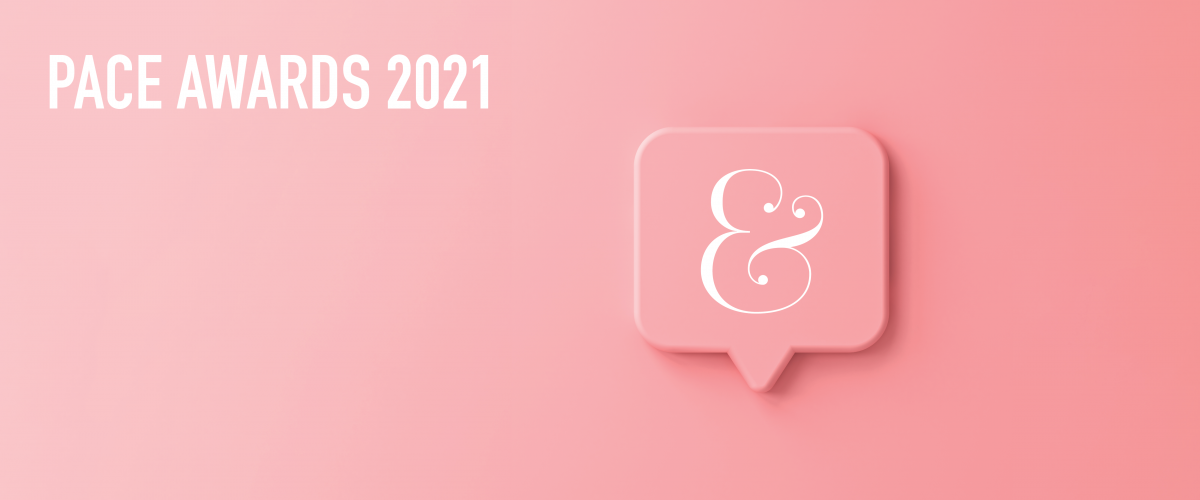 P&G brings home the gold at the 35th annual PACE Awards
Jun 15, 2021
Category: What's new
Awards season is upon us, and although we don't like to brag, we do love showcasing the work we do for our clients to better the community. No matter what award we receive, we know all our work has value. A wee bit back (summer's been busy already), P&G was recognized at the 35th annual PACE Awards. We want to take this time to share some of the amazing work our clients are doing. 
The Central Michigan Society of America's PACE Awards are mid-Michigan's highest honor in public relations activities and are awarded to public relations practitioners, teams and organizations who, in the judgment of their peers, have successfully addressed a contemporary issue with exemplary professional skill, creativity and resourcefulness. Like last year, this year's award ceremony was held virtually and livestreamed for the public, and the team coordinating it did an AMAZING job. Massive kudos to CMPRSA leadership and, specifically, Hannah Lupi, PACE Awards chair, and Ally Caldwell, PACE Awards vice-chair. It's an exhausting and thankless job to coordinate a massive undertaking like this, and these two pulled it off fantastically.
We know we're good at what we do because we care and take time to craft thoughtful campaigns, but awards DO offer us third-party validation for the quality of our work. When someone else recognizes those smart solutions, it's incredibly affirming to the team and our clients. 
Frankly, it feels good to win. It feels even better to win for work that is out in the community doing good. Knowing that work supporting children, students and families, social workers, job seekers, entrepreneurs and more is impactful beyond our walls helps us keep pushing when the days are long and things get difficult. These stories deserve to be told, and the world needs to hear them. 
We are honored to have earned 11 PACE awards this year In the campaign and tactic award categories, we received five Pinnacle-level PACE Awards, the highest designation, and six PACE Awards of Excellence. P&G was recognized in the following categories: 
Pinnacle Awards in Campaigns
Awards of Excellence in Campaigns 
Pinnacle Awards in Tactics
Awards of Excellence in Tactics
In addition to our awards in campaigns and tactics, P&G's own assistant strategist Hadley Kerr (OK, technically, Hadley's last day was May 21, as she starts her post-graduation career, but we're not yet accepting it) was recognized for a Pinnacle Award for the student campaign, Shape the Future. START HERE., entered for the Bateman Case Study Competition. Hadley served as the case study coordinator for the Michigan State University Public Relations Student Society of America's Bateman Case Study Competition team. The Bateman Case Study Competition is PRSSA's premier national case study competition for public relations students, giving them  an opportunity to apply classroom education and internship experiences to create and implement a full public relations campaign. The 2020 campaign focused on the census and encouraged historically underrepresented communities to complete their census survey to ensure equal representation in Michigan. We are hella proud of her and the work of the entire student team.   
Like last year, this year's award ceremony was held virtually and livestreamed earlier this month. You can watch a recording of the ceremony on the 2021 CMPRSA PACE Awards Facebook Live.
This year it was particularly meaningful to be recognized for equity and social justice work amid the local and national focus on coronavirus disparities and the Movement for Black Lives. Some of the awards that particularly hit home for us were op-eds for the National Association of Social Workers – Michigan and Capital Area Michigan Works!, focusing on racial disparities in each industry. We also were proud to win for our work with the Michigan Department of Health and Human Services and MPHI to promote mental health resources to underrepresented communities in response to the pandemic. And despite the actual death threats (yes, that happened), we were honored to help the Michigan College Access Network ensure undocumented students knew about supports available to help them attend college.
Our team and clients are constantly striving to grow and do better, as we all should be. While the validation of our work is meaningful, there's still much to be done, and PR can play a significant role in that. Thank you for allowing us to share our moments of pride for ourselves, our clients and our community, and for helping us to continue to work to do better and effect change.