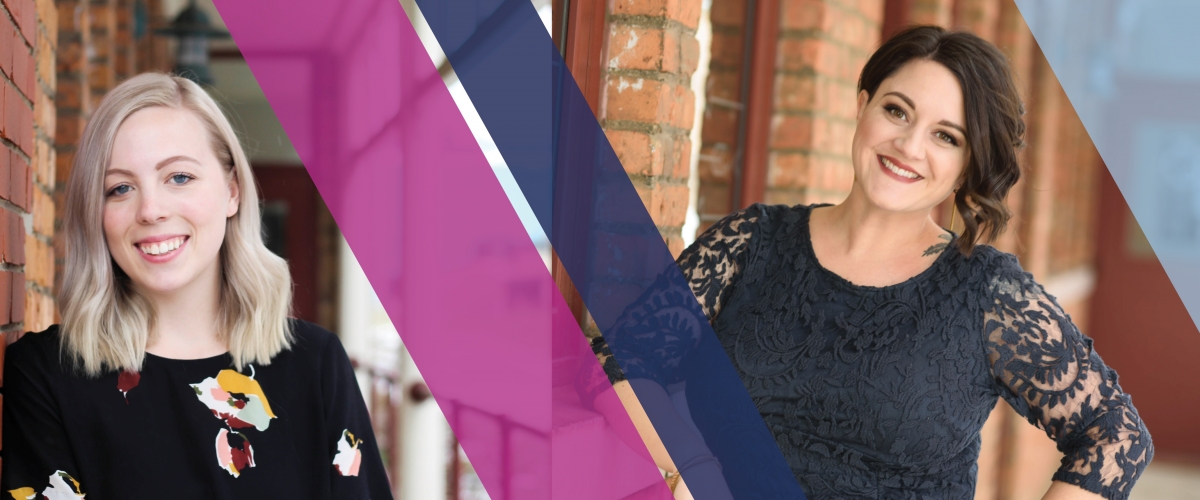 We're a family, and family matters. Which is why I'm thrilled to share the promotion of Associate Strategist Veronica Gracia-Wing to senior strategist and the (re-)addition of Assistant Strategist Jackie McLane.
Here's the fancy stuff:
Gracia-Wing has made a career out of her ability to clearly and effectively tell stories through active listening and creative translation. As one of Piper & Gold's original team members and primary strategists, she has focused on storytelling and media relations for government and association clients since joining the company in 2013.
In 2016, Gracia-Wing was awarded one of the Lansing Regional Chamber of Commerce's 10 Over the Next Ten awards for her continued support of the growth of the region through her board, volunteer and community involvement. She is also currently enrolled in the Lansing Regional Chamber of Commerce's Leadership Lansing program, which helps established and emerging leaders develop a greater understanding of how important community institutions contribute to the overall quality of life in the region. 
The newly created senior strategist role will give Gracia-Wing increased capacity and ability to focus on strategy work for Piper & Gold's clients, an enhanced community leadership role, and cultivating staff professional development and growth to bring fresh ideas to the agency's clients.
Piper & Gold has also welcomed back Jackie McLane as an assistant strategist. McLane spent a year-and-a-half with the agency during her time as a student at Michigan State University, where she received a degree in communication and minor in public relations.
Prior to returning to the agency, McLane was the social media specialist at ArtPrize, an international art competition in Grand Rapids. There she managed and created content for the organization's social media channels, as well as increased online audiences and engagement during the event.
McLane is also the public relations and marketing coordinator for the Eli and Edythe Broad Art Museum at MSU, where she works on communications strategy and raising brand awareness through social and traditional media. She is eager to be back with the Piper & Gold team, where she'll focus on bringing her digital experience and writing skills to clients.
For the full release (we are PR people, after all), click here.
And here's why I'm really excited about this:
Veronica has been with P&G since almost the beginning. She came on part-time as one of the first hires, before P&G was even P&G. She was our first full-time staff member almost four years ago (happy early anniversary, V!). It's hard to provide career tracks at a small agency, especially at one where we're small by choice. So to be able to help grow her strategy capability, to bring her brilliant solutions to our clients and to support her increased role in our community… well, that's just swell. She's a part of the fabric of P&G and being able to ensure she can continue to grow here is what our family #Truth is all about.
And Jackie? We say around the office that you never leave the P&G family. Not in, like, a creepy mafia way. But kind of like that. And when Jackie graduated and was able to take the awesome gig at ArtPrize last summer, I already knew I wanted her back when her time there was done. She's smart and subtle and clever and we love her for it. Welcome home, Jackie. We've missed you.
So all of this is awesome for our clients and our community. But it's extra awesome for our team, because we love seeing Jackie and Veronica's donut-stuffed faces every day.