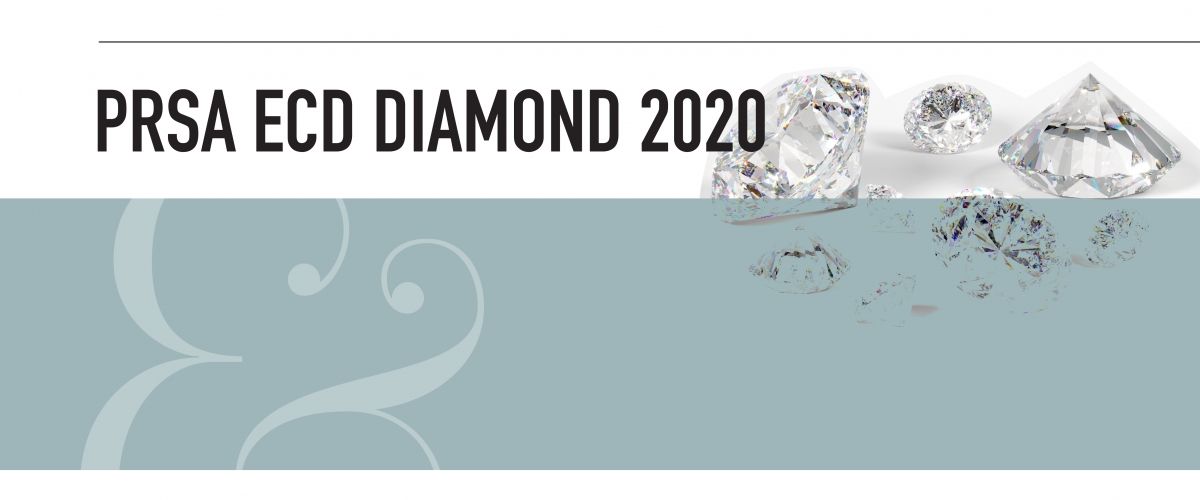 P&G does it again: 2020 Diamond Awards results
Apr 16, 2021
Category: What's new
We are celebrating the hard work of our team and clients this season by looking back at some awards we won during the haze that was 2020. This week, we're revisiting the recognition we received from the 2020 East Central District Diamond Awards. The Diamond Awards are presented to public relations practitioners who have successfully addressed a communication challenge with exemplary skill, creativity and resourcefulness.
We are honored to have received three Diamond Awards in 2020, including two Diamond-level Awards (yes, the name of the highest honor award from the Diamond Awards is… Diamond…) and one Award of Merit. 
P&G was recognized in the following categories: 
Diamond Award: Campaign — Public Affairs
Shaping Michigan's Prenatal-to-Three Collaborative, Early Childhood Investment Corporation
For tens of thousands of families in Michigan, their child's race, family income and ZIP code determine their destiny due to underfunded and underutilized programs, workforce shortages and fragmented systems. We developed key messaging, outreach materials and digital engagement tools as ECIC launched action teams and facilitated statewide conversations to shape policy solutions that will make Michigan the best place in the country to have and raise children. 
Diamond Award: Tactic — Research/Evaluation
Your Story Matters — Munson Healthcare Research, Munson Healthcare 
To better understand the good, the bad, the wants and the needs of women throughout the labor and delivery experience, we worked with Munson Healthcare to perform extensive primary and secondary research to guide decisions and strategic offerings in Women's and Children's Services.
Award of Merit: Tactic — Events and Observances
SMASH: A Nuclear Adventure, Impression 5 Science Center 
We introduced Impression 5's new FRIB-inspired exhibit, SMASH: A Nuclear Adventure, through a launch and media event to ensure key donors and stakeholders felt valued and appreciated, and to empower Impression 5's blogger base to give broad visibility to the exhibit in greater Lansing and higher education trade markets. 
It often feels so confusing to celebrate anything these days. The cloud of loss, anxiety and trauma weighs heavily on everyone in different ways. What we do know is that it's important to remind our clients and our team that the work they're doing matters. Creative Strategist Hilary Edwards shared her thoughts on why it's important to share these moments.
"Submitting awards and sharing them kind of helps normalize being proud of ourselves and taking time to acknowledge and reflect on how hard we work. I think people (especially women) are taught to be humble, and there's probably a time and place for that, but we work our butts off."
Not only has the past year been heavy, but our work has been heavy too. PR is right there in the thick of so many of the pandemic crises, struggles and responses. Maybe celebrating isn't the right word, but acknowledging the toll this has taken on our clients and team — and expressing gratitude, while showing everyone what they're doing is seen — definitely feels appropriate. Maybe this will help us keep going for however much longer all <gestures around> this takes.