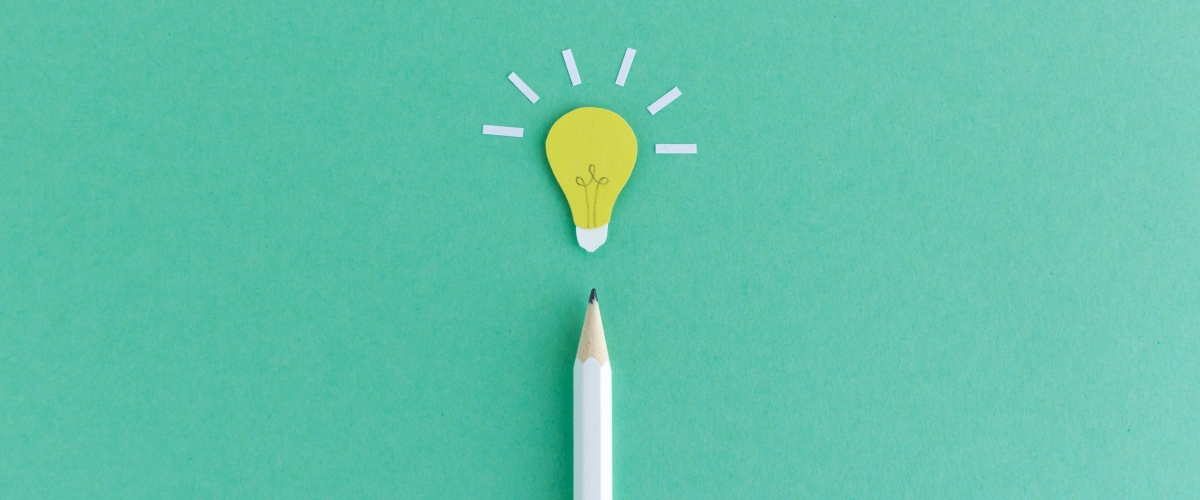 I had the chance to share with the Lansing Chamber ways businesses and organizations can stay local and stay connected with their customers, even if things are far from normal right now. You can watch the whole webinar here (kudos to the chamber for making these webinars available to anyone in the community, not just members), or read below for the Cliff Notes version. 
One of the biggest trends is people want human contact, even if that's digital. People want to connect with people right now, not necessarily companies or brands. Whether your business can provide book recommendations, legal advice, cocktail recipes, or tips for keeping peoples' lawns alive, people desire connection. So here are some specific ways you can do that.
Communicating during a crisis 
When communicating during a crisis, focus on empathy, your values and your people. Sometimes that means external communication has to take a back seat, but when you can, try to prioritize outreach. Now's the time to be sensitive and intentional in your language and actions. Get a second, third and fourth opinion on everything and be cognisant to get out of the echo chamber. And don't be afraid to stick to your values. Yes, there may be consequences as a result, but really, isn't that what values are about? Lead with them and live them. Articulate them if you haven't and let them guide you, while also sharing them with your audiences.
Focus on what you DO have 
Many of us don't have physical locations right now. We might not even have active operations. So what DO you have? THE INTERNET! Screen time is skyrocketing, particularly mobile. Focus on eCommerce if you can and use social media, email, a blog if you've got it. Thinking about what you do have and how you can use that to stay authentically connected to people is the focus. And provide information that will make people feel less "horrified," as The Washington Post puts it, about their screen time. Give them a reason to be there.
What CAN you do? 
There's a lot we can't do. I know… you're exhausted. You're worried. You're scared. It's a heavy time, and not one that leaves a lot left in the tank but we have GOT to innovate. We have to focus on what we CAN do to stay connected. Can you ship things? Provide advice? Provide encouragement? Launch a new service? Launch a new product? Schedule time for innovation. Lean on your team, friends and family to motivate you. Hell, ask your kid(s) if you've got them what their ideas are. We HAVE to make innovation a priority right now if we are going to survive. The world is evolving – LITERALLY, a virus has evolved – and we have to evolve our businesses with it.
The #LoveLansing pride is strong
One of the biggest trends is local pride. Stay connected by turning to your community, and being a part of it. Truly think about those values and ask – how can I be of SERVICE right now? This is bigger than profits. I know we all want to keep our businesses alive and that thought can be all-consuming. 
But we're also trying to keep people alive, so what can we do – as a business or a team – to help our community. Get the community involved. There are businesses taking donations to feed others (Shout out to Saddleback BBQ), there are businesses organizing mask sewing networks (Shout out to Seams Fabric), there are businesses providing legal counsel, estate planning and wills to help families feel more secure in this scary time. Yes, think about what you can sell, but root it in your values and a greater purpose. Then use those tools and channels to live your mission.
Don't stop communicating 
You've got to, got to, got to, got to, GOT TO stay in touch with people, especially for those of you the hardest hit who aren't in active operation right now. While innovating what you CAN do – even if it's not revenue producing – try to keep the long game in mind. Update people on what you ARE doing, especially if it feels boring. Are you doing inventory planning from home, working on a new certification, keeping the office plants alive (I'm valiantly failing at this)… give people a glimpse of what IS happening. Your day-to-day may not feel exciting, but people love to see how a business functions.
And I recognize a lot of these burdens are falling to already exhausted owners right now. I wish I could ease that burden for each and every small business owner right now. Remember, there IS power in hearing directly from the owner of the business, so take heart and do your absolute best to keep reaching out via social media, email, hand-written love letters, phone calls and any other way you can to keep communicating. 
But also… Let your team help support you
People want people right now, so give them a chance to get to know your team. Now is a GREAT time to spread the burden of communicating. If you articulate your values clearly and outline how you're helping and what you're focusing on, it's time to let go a bit and let other people help. Encourage people to write blog posts, ask them to help with social media content including videos and photos. Do Instagram takeovers with your different team members (Goldfish Swim School in Okemos is currently doing a great job with this). Encourage team members to share their expertise and help by publishing LinkedIn articles. Ship everybody a few boxes of thank you cards and encourage them to write a note of appreciation to a different client every week. Leverage your team to connect and stay connected, if you can.
Get comfortable with being uncomfortable
And here's where it's going to get a little awkward. One of the biggest trends we're seeing right now is a desire for people to drop the facades and just be real. How many Zoom calls have you had interrupted by a dog or kid? If you think about it, can you feel those lines between professional and personal blurring? People want leaders who are authentic and real. People want authenticity in a crisis, and then the actions to back it up. Which means those of us in leadership positions are going to have to do something we REALLY don't want to do – be vulnerable. 
In our business culture, men are taught not to show emotion and to maintain a façade of masculinity. Women are taught not to show emotion because it makes us seem weak or shrill <insert barf emoji here>. We're trained to cover up how we feel, and often, that prevents a real connection with consumers. But it also ignores so many of the unique trends happening right now – a desire to connect with people, a desire to support local businesses and show your local pride… 
So, my friends, it's time to share your feelings with someone other than your therapist. Send a genuine, personal note out; do a Facebook Live video; host an Ask Me Anything on Instagram, or just give out your phone number or email and ask your customers to reach out if you can help or if they need support or have a question. Make yourself available – both in practice and emotionally.
Connect... and collect 
The last thing you need to think about in connecting is what comes when all this is "over" – likely in phases and stages over a very long time. This is a long game here, so whether you're sending emails or connecting on social media or offering a free product or service, think about how and when you'll connect when it feels appropriate to do so somewhere down the road. 
Make sure you're collecting contact information for any partnership or promotional program you're doing. Ask people to sign up for email updates. Encourage people to take the necessary steps to see you in their social feeds. Enhance your postal mailing list. If you're doing the hard work of connecting, make sure you've built out the systems to stay connected. This can feel very "duh" but it SHOCKS me how many businesses miss the little opportunities to stay connected by not having a means to directly contact their customers, clients, friends and ambassadors.
Karen Stefl of Render Studios once gave me some of the most powerful advice of my career. "There's power in vulnerability," she told me. Now is the time to be vulnerable. Share that you're struggling. Show your worries and how you're trying to help. Ask people to support you, and tell them how. Ask people to be a part of creating the community they want to exist in the future, and tell them how you'd like to be a part of that. Eat that slice of humble pie and share your struggle, and see the amazing connections that are made when people share their struggles too because NONE of us are in this alone.