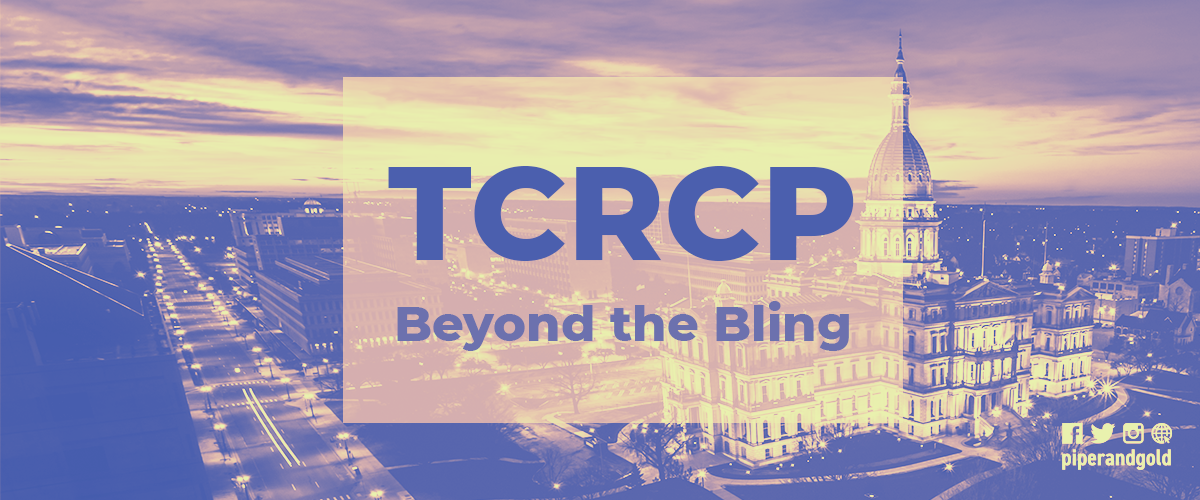 We geek out about data. Research is the foundation of effective -- and award-winning -- PR, after all. So a project that lets us conduct research, write about research and then test out the recommendations through -- wait for it -- research? Solid gold (and we're not just talking about the hardware).
Our Beyond the Bling series lets us share a behind-the-scenes look at our award-winning work. As we wrap up our month focusing on #Inthe517, we look at one of our projects that will truly help shape the direction of our region for years to come.
Client: Tri-County Regional Planning Commission
Awards:
Snapshot:
Research/Background
Municipal planning is important. REALLY important. So is data. But, wow, can it be tough to make data digestible and get people to CARE about planning. Enter the snoozily named Comprehensive Economic Development Strategy (CEDS) Five-Year Plan by the Tri-County Regional Planning Commission (TCRPC).
Hey! Wake up!
We were tasked with taking a planning- and data-heavy concept and molding it into something everyone from wonky officials to typical residents could understand and, more importantly, cheer for as we imagined the future of our region.
The TCRPC did thorough work surveying and studying the region's economic development history, its potential and the associated administrative gaps. They collected demographic and socioeconomic data; they created environmental, geographic, climatic and cultural profiles; they cataloged infrastructure assets; they analyzed emerging and declining industry sectors; they demonstrated how our local information compared to the state. And then they gave it all to us.
It was our job to take all that data – as well as community feedback from sessions we co-facilitated – and turn it into a compelling narrative that painted an aspirational-yet-achievable plan for our region. Think of it as strategic planning for a tri-county region.
But we needed to vet the CEDS goals with the actual audience the plan impacted. Enter the Arts Council of Greater Lansing's 2018 Creative Placemaking Summit.
The Summit dedicates itself to bringing area residents, creatives, public officials, urban planners, developers, arts and cultural professionals and others together to foster collaboration, share ideas, inspire projects, instill motivation and encourage action.
What better place to see if our goals resonated than with a room full of Lansing's most passionate movers and shakers?
Planning
We drafted a narrative that relied heavily on graphics to visualize the data and enhance the readability of the document. We also collected three regional stories to help illustrate key aspects of the plan – youth entrepreneurship, vibrant neighborhoods, and arts and culture.
The trick of this publication was balancing the need to create readable, compelling, interesting content with the traditional nature of county government and the rules for the publication. While we planned for three rounds of draft content editing, it took more than six rounds to adjust and maintain the creative direction of the publication to get it to a place the TCRPC felt comfortable and still challenged the region to do better.
And then it was time to make sure the proposed strategies resonated with the people who TCRPC would partner with to implement them. See, we TOLD you we love research.
The Creative Placemaking Summit provided TCRPC an opportunity to evaluate some of the proposed CEDS goals while it was still open for public comment. Throughout the CEDS process, robust feedback was solicited from stakeholders, so for the Summit, we chose to explore some of the action steps that would help us implement the goals, specifically focusing on the Culture and Lifestyle segment by asking open-ended, action-oriented questions goals.
Prompts designed to address multiple CEDS goals were developed and hand-illustrated onto large "walls" installed in the Summit main hall. A graffiti style was intentionally used to signify to attendees it was OK to write on the walls, and a park set-up — complete with grass, a bench, fall leaves and a bicycle — drew attention to the exhibit area. Facilitators remained in the area to encourage people to provide feedback and answer questions.
Execution
Through compelling photos, data visualization and a narrative unlike any CEDS in the nation (and, believe us, we read a LOT of CEDSes), we creatively executed a CEDS that met the federal criteria while reaching our ultimate goal: Give people something they actually wanted to read.
The final publication is one we are so proud to have brought to life. It clearly illustrates the points of pride we have for our community, and it shines a light on the areas we plainly need to do more work.
"Without a Comprehensive Economic Development Strategy, our region's communities would lose access to federal funding opportunities for projects that improve our quality of life and economic growth," said Jim Snell, executive director of the TCRPC.
While the CEDS holistically lays out the region's economic development strategy, the Summit feedback centered around the people and fabric of our community. Our analysis summarized key themes and significant takeaways, the actual responses from the Summit participants and TCRPC action recommendations for inclusion in the CEDS Action Plan (found as an Appendix to the CEDS).
"This new approach to the CEDS makes it more than a funding prerequisite though – it's a reflection of our regional assets, needs, opportunities and challenges," said Snell. "It identifies how we can work together to pursue change; and it provides meaningful information and data to our community leaders for informed decision-making."