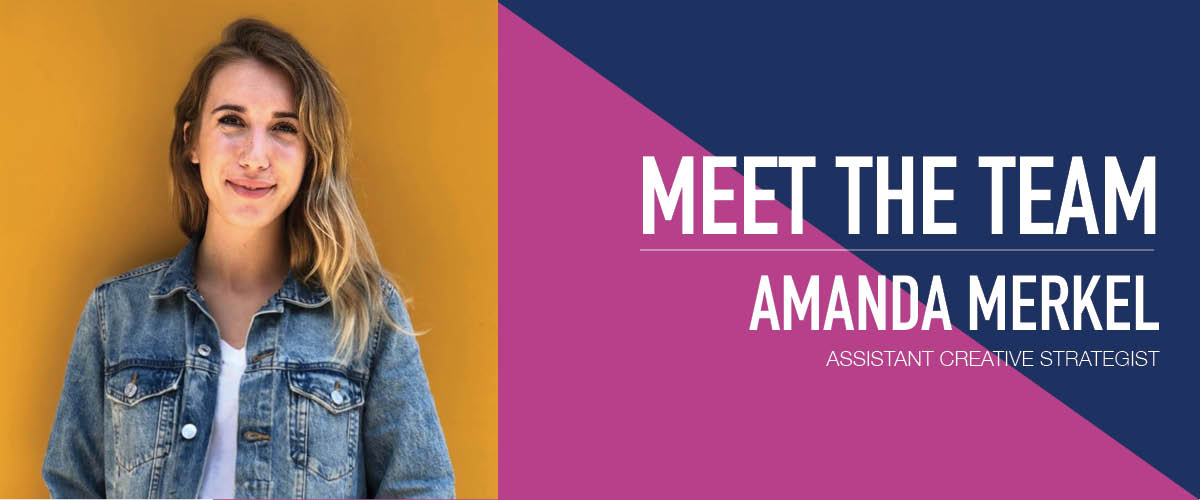 Amanda Merkel is design-minded human through and through. As assistant creative strategist for Piper & Gold Public Relations, her days are spent designing clever and compelling content for clients that not only please the eye but also makes a statement in the community.  
Amanda's quiet and confident persona takes flight when she is creating robust visuals to support the storytelling of the team of writers at P&G. We can thank her days as a cake designer at Cold Stone Creamery for her keen sense of color, along with her never-settle-for-frozen-yogurt attitude.  
Amanda has a knack for clearly articulating her design process and strategy, which allows for stronger visuals. She values understanding the people she is designing for and seeks out that face-to-face meeting with clients in order to help her gain a feel for what their purpose behind the content is.  
Amanda is a senior at Michigan State University where she studies advertising. She has had a winning college career thus far, serving on the executive board of the award-winning American Advertising Federation. 
Ten years from now you will most likely find her drinking an iced almond milk latte in an agency that serves a wide variety of clients, while continuing to send clever GIF's in the company Slack.  
Notable results: 
Four-year member of MSU's AAF National Student Advertising Competition team whose campaigns were awarded second place in 2018, and first place in 2016.  

Led creating P&G's 2018 Pride campaign to celebrate inclusion, community and the struggle of our current political climate. 

Lead designer for Grand Blanc Academy's re-brand, developing a visual representation of their whole-family driven approach to student education.