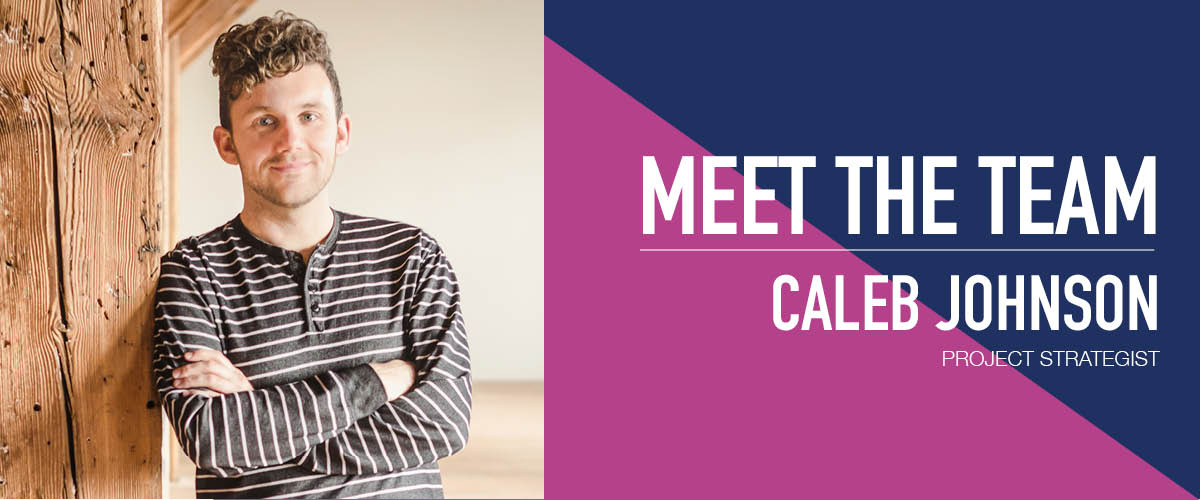 Caleb Johnson goes to work every day to create meaningful experiences for clients and the communities they serve. As Project Strategist for Piper & Gold Public Relations, he works with organizations of all sizes to produce memorable, dynamic events and to share their messages through an ever-growing array of social channels.
He's at his best when he's juggling the details of a client event for hundreds of people, deploying his careful eye for customer experience to every corner of the room. That's probably in part due to his side hustle – traveling the country as an illusionist and storyteller.
Caleb has a heart for work that supports inclusion, particularly for the LGBTQ+ community.
His diverse background – from barista to pastor – gives him the nimbleness required to adapt to the needs of all kinds of clients while still maintaining their unique voices. He is studied graphic design through Penn Foster College, and he's a Dale Carnegie Training veteran who's served as a student coach.
Since moving to Owosso from Georgia, Caleb has immersed himself in mid-Michigan's vast theater community. From acting in shows and serving on the marketing committee for the venerable Owosso Community Players to taking an active role in Wharton Center for Performing Arts' NextGen steering committee, you'd never know he's actually an extreme introvert.
Caleb is a proud penguin enthusiast, coffee addict and his love for all things Disney closely rivals that of his boss. Closely.
Notable results:
Directed environmental design and logistics for the Impression 5 Science Center's FLOW media event, earning a Gold HERMES Award. 
Lead an emerging influencer campaign for the Michigan Apple Committee featuring two well-known Food Network personalities.
Built his own business, Caleb Johnson Live, and continues to travel the country performing shows weaving together illusion and storytelling. His first theater show at The Lebowsky Center in Owosso sold out.