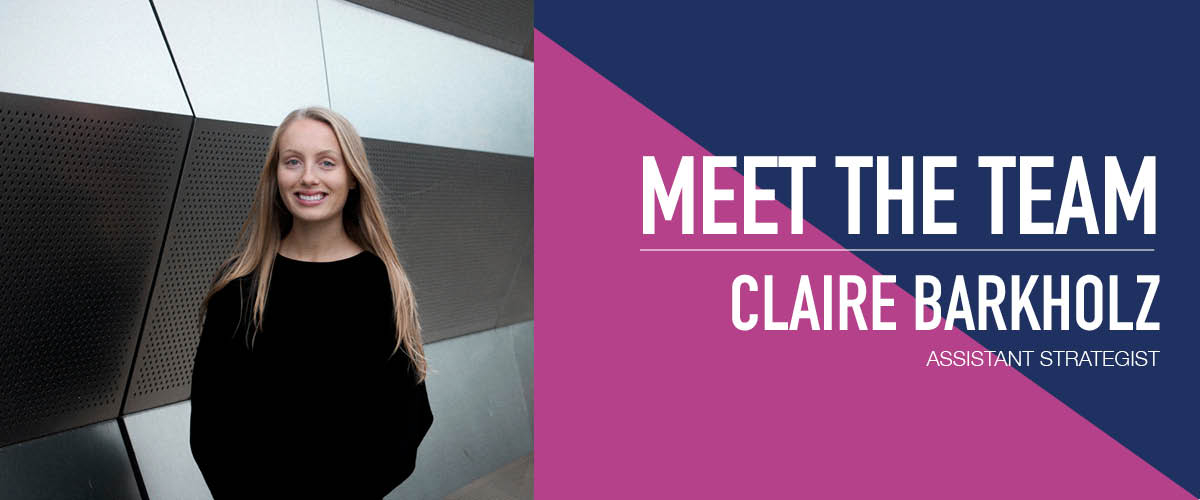 Claire Barkholz thrives off the written word. Most days she can be found with headphones in her ears and fingers typing away on her keyboard. As an assistant strategist for Piper & Gold, she works closely with her team and clients to produce smart, effective and informative content in the form of press releases, newspaper columns, social media posts and more. 
Claire's personal motto is "less is more" and that can be seen in her writing through her ability to get a point across in the most direct way possible. She is passionate about the clients she works with and is talented at adapting her writing style to the need or medium.
Her eye for design plays into her desire for an aesthetically pleasing social media account to help clients shift attitudes and opinions.
Claire is in her last year at Michigan State University where she studies journalism and graphic design. Coming from a newspaper-designing background, her eco-friendly consciousness struggles with her continued love and determination to keep print design alive.
When she isn't in class, at a coffee shop, or watching an MSU sporting event she is co-leading the MSU chapter of The Society of News Design or getting huge bruises up and down her legs from intramural soccer.
She is a mid-Michigan native, golden retriever puppy fanatic, and has dreams of one day writing a novel.