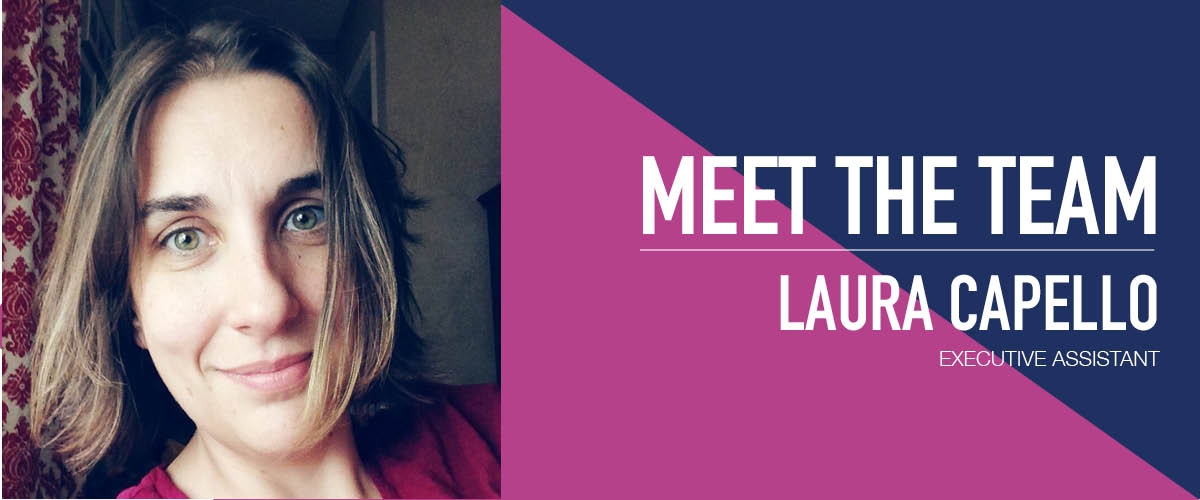 Laura Capello is a background ninja. When she's doing her best work, no one should even know it. As the executive assistant for Piper & Gold Public Relations, it's her job to make sure everything is running smoothly so the team can focus on clients' needs. In fact, she's so good at it, you'd swear she was in the REO Town Lansing office … but she does this for several virtual clients, based out of her home in Kansas.
While juggling the scheduling and behind-the-scenes needs for her clients, Laura also loves digging into statistical analyses and keeping up with current marketing and digital media trends. Details … she loves managing details.
A self-proclaimed "crazy plant lady," she works from her Overland Park, Kansas, home so she can manage her husband, three sons and more than 100 house plants. In the Capello house, band and "mathletics" are their sports of choice.
Because she needs more to do, Laura also is a quilter and founding member of the Kansas City Modern Quilt Guild. Listen closely and you just might hear her screaming obscenities at her sewing machine.
Notable results:
As a producer for BlogHer, the web's leading guide to the hottest news and trends among women in social media, helped grow the publishing network from 250 to more than 3,000 member sites.
Strategically develops marketing campaigns and breaks them into manageable elements for client execution.
Serves as a trusted virtual assistant for a wide range of people from politicians to award-winning authors to TED Talk presenters.