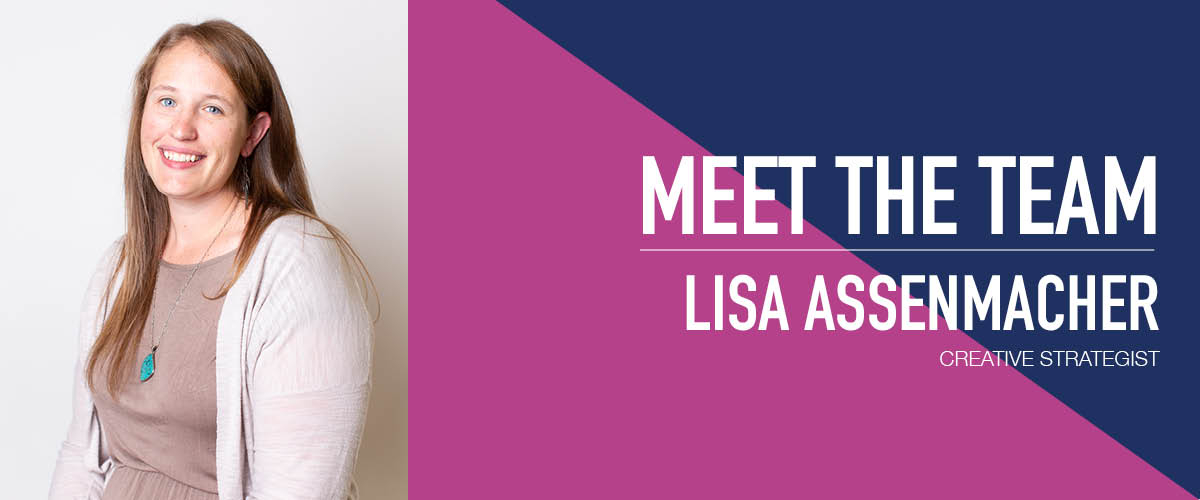 Lisa Benck Assenmacher is at her best when she's in the middle of a project and the "it" is in full swing. As creative strategist for Piper & Gold Public Relations, she designs strong visual solutions that enhance clients' messages while pushing herself to learn new mediums and techniques.
She has more than a decade of experience working with nonprofits, small businesses and large corporations to create strategic, pragmatic communications that produce effective results. As the owner of Basil Design Studio (Lisa B, backwards!), she's proud to deliver her fresh, organic and versatile style to diverse, high-impact businesses and organizations.
Although Lisa's work is very computer-driven, she's happiest when she can be immersed in nature, biking, kayaking, swimming or running. And she's not shy about affinity for (ahem, obsession with) vintage Airstream trailers. She even named her late dog, Henslee, after a vintage trailer brand.
Lisa lives in Brighton, Michigan, along the beautiful Huron River. She shares her home with her husband, Matt, and their equally outdoor-obsessed toddler.
Notable results:
Spent nearly 10 years with the Michigan Department of Transportation working to digitize and standardize the state mapping system to be consistent and user-friendly for the public.
As the board chair for the Saginaw Oakland Corridor Association, led the transition for the organization to become an independent nonprofit. While fundraising, she managed volunteers and maintained existing programing and developed a strategic plan and long-term sustainability.
Created a unified brand for the Community Economic Development of Michigan along with strategic communications and training programs to leverage members' work and tell their stories. Social media followers grew an average of 135 percent on all channels.