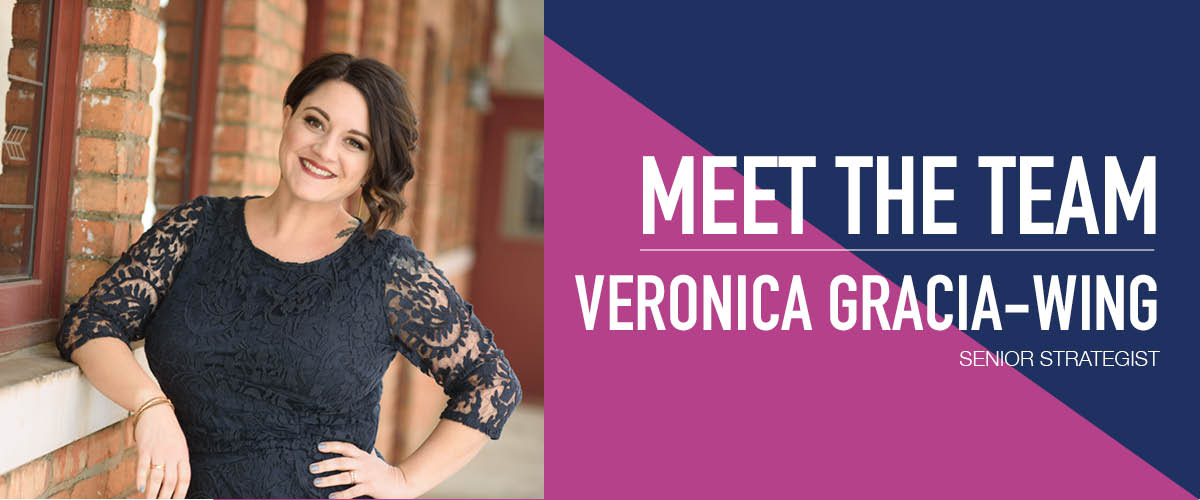 Veronica Gracia-Wing is a storyteller to her core. As Senior Strategist for Piper & Gold Public Relations, she exhales her entire creative being into chronicling the messages of her clients, whether through features, blog posts or persuasive op-eds.
She is skillful at turning tough topics such as foreclosure and vaccination into accessible, urgent narratives, and she loves to tap into the energy of a good, old-fashioned brainstorming session to inform her writing.
Veronica pays particular attention to creative strategy and community relations, striving to develop solutions that are mutually agreeable to all players.
Another key component of her work focuses on media relations for P&G's government and association clients. By collaborating with media outlets throughout Michigan and beyond, she's able to help ensure their messages are clear, convincing and memorable.
Veronica previously served as the innovation editor at Lansing Capital Gains, an online magazine and website showcasing the growth and investments transforming the Lansing region – something she's deeply passionate about. And her lifelong love of nature served her well throughout her internships with the Michigan DEQ's Office of the Great Lakes, the Michigan United Conservation Clubs and the Safari Club International.
Veronica takes community service seriously. In her spare time, she sits on six boards and committees supporting the work of local environment, historical preservation and community theater. She is the current chair of the City of Lansing Park Board.
In her spare-spare time, Veronica hugs trees, gives expert-level side-eye and sings at the top of her lungs – sometimes in the rain. She's currently breathing new life into a 1952 Cape Cod with her burly husband, Luke. They share their #lovelansing home with a gutsy toddler, his brand-new baby brother and two hopelessly goofy rescue dogs.