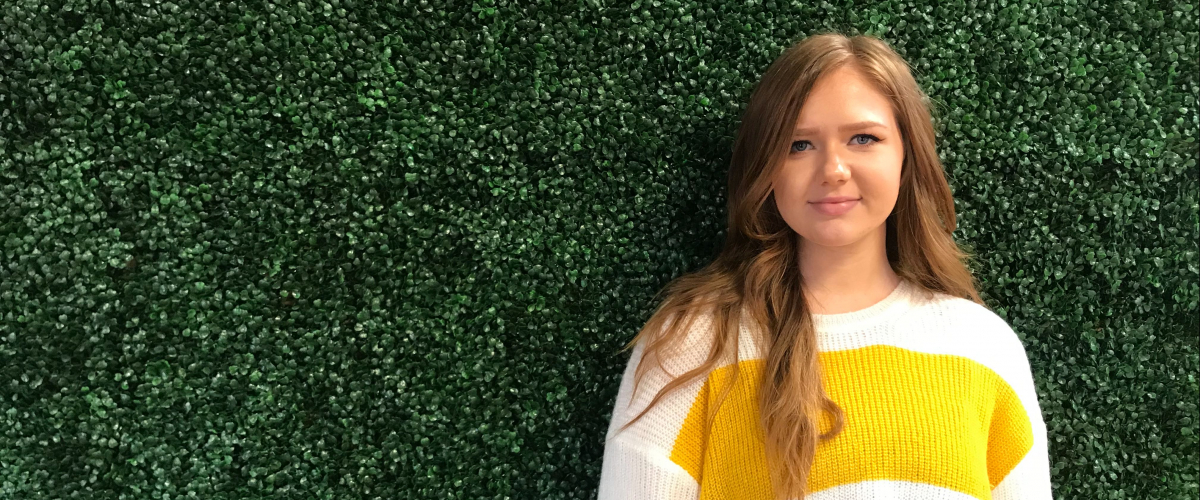 Zoe Howard runs on collaboration and creativity.  As the new creative student strategist at Piper & Gold Public Relations, she looks forward to her creative vision coming alive. She will be designing keen and persuasive content for clients that intrigues not only the eye but the mind.
Zoe has a kind, yet badass charm to her that shows through her work. She is passionate about creating strong visual solutions that enrich clients' messages and support the storytelling of the team of writers at P&G. She stands firm for kindness and patience and is always on the look out for new opportunities to help others feel welcomed and accepted.
She is at her best when her hands are learning new tools to enhance her creative process and her ears are immersed in true crime podcasts.
Zoe is in her fourth-ish year at Michigan State University where she studies graphic design. She also stays busy volunteering and working part time with MSU Student Radio: IMPACT WDBM and takes any chance she can get to let her creative juices flow through different mediums like drawing and painting.
Notable results:
• Her excellence in class and on the subject material landed her a teaching assistant position for MSU College of Communication and Arts intro to Web Design class.
• Graphic work currently on display at the Cedar Street Art Collective with Sometimes Art House.
• Working for a non-profit, woman owned business as a graphic designer based out of East Lansing.