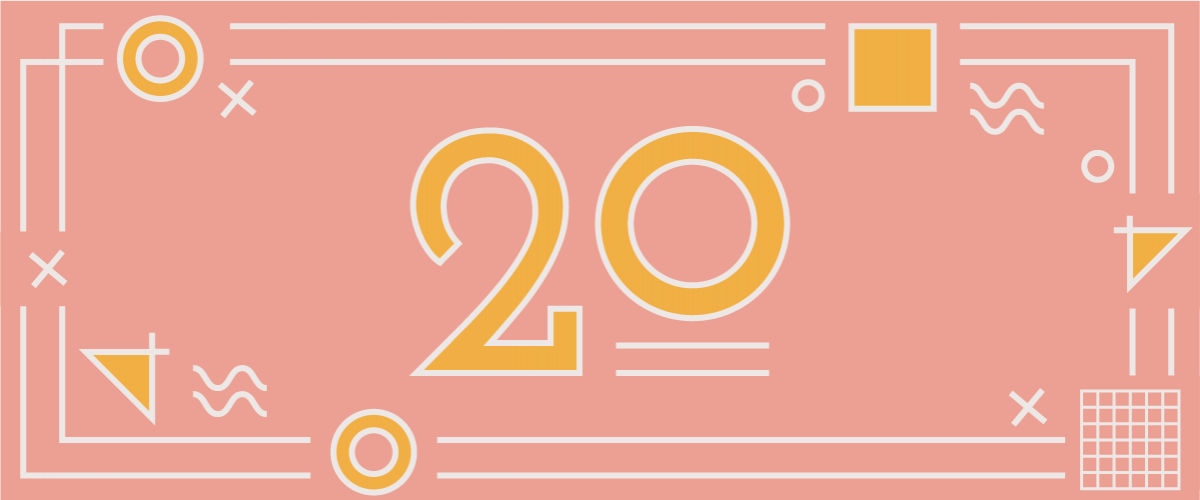 10 strategies for marketing to college students + 10 companies that are doing it right
Jun 20, 2019
Category: PR strategy
Services: Digital Media
Move over, millennials. Generation Z, who grew up with DVDs, smartphones and the internet, are now college students. And they're the most desirable target market for many companies. As a college student myself (Go Green!), I know we are a unique segment that requires marketing strategies tailored to fit our lifestyles.
Want to connect with me and my peers? In the spirit of our #EmbraceNumbers theme, here are 10 tips for marketing to college students.
Build buzz through an online presence
Most of us fit the stereotype of constantly being on our phones and connected online. According to Reality Bytez, Gen Zers cannot live without internet access. 55% won't go more than five hours without it and 27% won't go more than one hour. To access college students, create social media profiles and a well-designed website that will stick out to scrollings Gen Zers. Dollar Shave Club's social engagement is lighthearted, silly, and tongue-in-cheek. They've made something as tedious as buying razors and shaving hilarious and entertaining, and that's what stands out in people's minds. If you give us something interesting and innovative to talk about, and you can build buzz through word-of-mouth marketing.
Make us feel special
College students, who are cash strapped, yet always hungry and plugged in, are a key demographic in the business plans of many companies. Making the extra effort to not only accommodate college students but to cater to us will bring you success. Companies that focus on college students such as Lyft and Insomnia Cookies have been rewarded (or at least pretend like it) with the revenue that comes from tapping a ripe market for feeding students needs.
Don't waste money on TV ads  
I can't remember the last time I watched traditional cable television, and I'm not alone. According to research from Vision Critical, 69% Gen Zers find ads to be disruptive, and since they are frequently bouncing between a plethora of devices, they have become used to simply turning to a different screen while advertisements run on their television in the background. College students don't watch enough TV for traditional television advertising to be effective. Don't waste money on a medium that is outdated for your target audience.
Promote affordability
Budgets for students are limited, and the price is usually the first thing I look at when deciding whether to spend my limited dollars. Need proof? According to a study conducted by the University of Wisconsin, 20% of college students report being hungry and 14% of college students report being homeless. The College Board also reported that two-thirds of full-time students paid for college with the help of financial aid in the form of grants, scholarships and loans, according to a Huffington Post article by Nicole Tinson-Johnson. Promoting affordability through student discounts triggers excitement and interest.
Build a presence on campus with student ambassadors
Personal connections attract college students. Seminars, workshops and presentations create buzz, involve students and show us what you have to offer in a direct way. You can also use student ambassadors to do the promoting for you. They create relationships with student organizations and provide a direct connection to the target audience.
Be funny and relevant.
College students, like anyone else, love a good laugh, and humorous content is memorable. Twitter generates a lot of humor and relevancy (its literal tagline is, "It's what's happening"), so being familiar with its trending content gives you an idea of what students think is funny. It is important to stay relevant — what is popular in the world is popular with us. Incorporating pop culture references through memes or animated gifs is a great way to engage students.
Incorporate college students into brainstorming
If you have students working at your company or agency, include them in the promotion and marketing dialogue to get their opinions. P&G does a fantastic job of involving its student interns in brainstorming and idea sessions. Businesses can follow suit by having students test out new processes, ideas or software applications, or having them create social content calendars or social media strategies targeted at their peers.
Be authentic
Make sure everything you are marketing is authentic, whether it's your messaging, photography or videos. For a brand to be considered authentic, it needs to be perceived as reliable, respectful and real. Companies such as Dove, create authentic marketing by focusing on their values, using real people in their ad campaigns, creating an emotional connection between themselves and their audience and having a clear and consistent message. We notice when marketing is not authentic. If you are real, college students will respond.
Create scannable mobile content
I had my first phone when I was 11 years old, and most college students have grown up with a smartphone in their hand. But it's not just college students — the majority of digital content is read on mobile devices. Create content that is designed and written to be easily consumed on smartphones with subheads, bullets and short paragraphs.
Treat us like adults
College is a time for adolescents to become adults, to grow and figure out who they are. This year I'll be a junior in college, and I am already a completely different person than I was two years ago. If you take college students seriously, they will take you seriously too. Remember, it's a two-way conversation. By providing communication and feedback to students, such as replying to comments on social posts, or providing surveys where students can voice their concerns, you will seem friendly, approachable and interesting to students.
Now that you know the tips, here are 10 companies that have cracked the code on student marketing.
Insomnia Cookies
Nothing says "we understand dorm life" more than a late-night bakery open until 3 a.m. Insomnia Cookies also has campus reps who distribute free cookies to students in exchange for likes and follows on social media. Insomnia was founded out of a college dorm room and focuses on marketing to students. They know their audience.
PINK by Victoria's Secret
Victoria's Secret's sub-brand aimed at young people, PINK, relies on the social media posts of its student ambassadors to keep brand awareness high. These ambassadors have direct relationships with marketing professionals from Victoria's Secret, engaging in regular meetings and surveys to ensure their voices are heard. PINK has a team of two campus reps and 10 campus street team members at over 100 universities in the United States.
Nike
Nike takes advantage of its status as a global empire to use athlete endorsements, such as Kevin Durant, LeBron James and Serena Williams  to keep Gen Zers talking about the brand. Research from Iowa State University found Gen Zers are following celebrities on social media and buying products they endorse on social media. But, the company doesn't just rely on celebrities to keep young people engaged. Nike also runs a successful student ambassador program, focused on active young people who exemplify Nike's values of passion and fitness.
Chipotle
Even though I'm more of a Qdoba gal myself, I have to recognize Chipotle's marketing strategies to students. Locations allow meal plan cards to be used as payment, while some campuses can use a delivery service established by Chipotle through a partnership with GrubHub.
LinkedIn
College students were born after the internet went mainstream, and grew up as social media natives unlike the Millenials and Gen X. That's why professional social media sites such as LinkedIn are important to college students. The company has products designed to help students build their professional brands, such as LinkedIn for Students. LinkedIn has also launched a Student Publishing website to help would-be professionals in developing their careers.
Uber
Uber recognizes students are a key part of their success. Not only do students use Uber for ride-sharing, 11% of the company's workforce is made up of students. Uber works with a student's class schedule, enabling them to make additional money.
GrubHub
In 2018 GrubHub put their focus on college students by buying Tapingo, a leading platform for college campus food orders. This helped the company secure a younger demographic on college campuses while expanding its digital ecosystem. GrubHub reps also attend tailgates and offer game-day delivery options at schools such as the University of Wisconsin and Virginia Tech.
GroupMe
You know you're a college student when you have about a hundred GroupMe messaging groups for classes, organizations and friends. The company recognizes communication between groups on campus can be difficult in the midst of students' busy schedules. GroupMe promotes its brand to college students by organizing events and various competitions, such as a scavenger hunt campaign in 2017. App users attending schools associated with the college basketball event completed scavenger hunt challenges through the app for a chance to win a private campus concert from popular music artist Flo Rida along with numerous other daily prizes.
Starbucks
College has turned me into a coffee addict. Starbucks capitalizes on students' need for delicious caffeine and creates an atmosphere where students can gather and study while they drink it. The company offers student discounts and even has a Starbucks College Achievement Plan to help student employees of Starbucks earn their bachelor's degree.
Red Bull
The secret to Red Bull's marketing strategy is creating content and experiences people would be interested in even if they don't care about energy drinks, instead of traditional advertising. Research shows students are more likely to respond to content marketing that crafts a story that sells, instead of advertising. The company also uses brand ambassadors to give away products and free swag, like hats and T-shirts, on campuses.
A whole lot of brands are doing great work with college students. You can read more about them here.
With these 10 ways to reach college students, plus 10 companies doing it right, you're ready to start connecting with me and my peers in a way that will stick.
Hadley Kerr 
Student Strategist