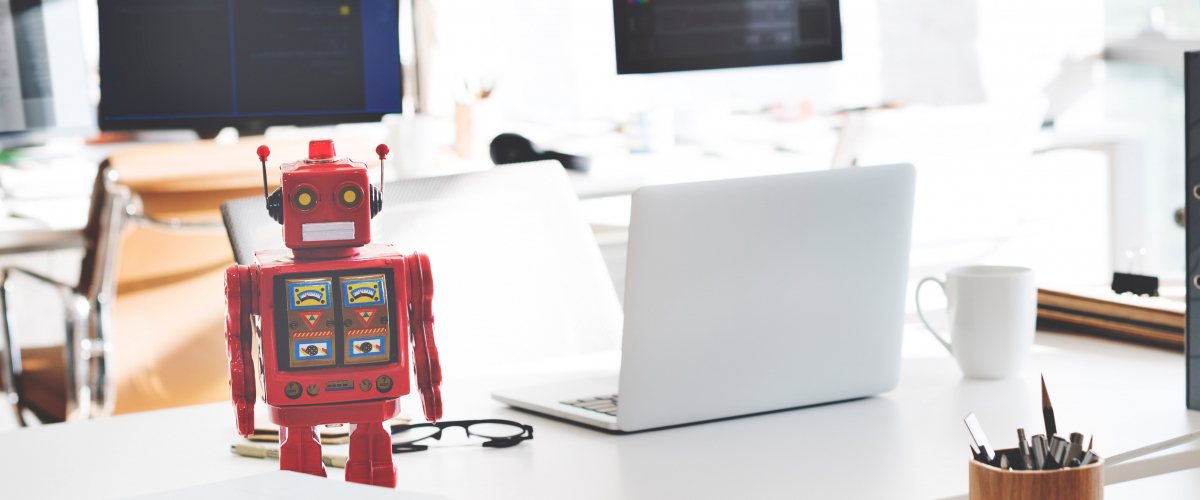 We live in an absolutely overwhelming world. We are constantly moving at warp speed, multitasking, double-fisting devices. And it's often counterproductive to our actual goals. This post is about tech tools, but really it's about making ourselves more efficient and effective. Sometimes that means stepping AWAY from the device. 
I want you to close your eyes for a few seconds and think about some of the things in your position and organization that cause you frustration, make you feel like you're wasting time, or just take you to The Bad Place. Open your eyes when you've got it. 
You're about to have a LOT of information thrown at you. To make the tools ACTIONABLE, focus on those Bad Place things you just identified, and notice when a tool or solution might help with those. It's unrealistic to think you'll implement all these tech tools. Instead focus on the problems and finding the right tools for a solution. 
Tech Tool #1: LastPass.com 
Let's start with the basics: organization. We're ALL trying to do too much with too little time, so anywhere we can create a few extra minutes of time is a big bonus. 
In this busy world, it's easy to be forgetful. How often have you gotten the ULTRA frustrating message that your username or password can't be found? And then, you WASTE time. Trying different options. Searching your email. Resetting your Delta Airlines password only to have to reset it again in 24 hours when you forget what it was while trying to get your boarding pass the night before …  
Enter LastPass to help you manage all your logins and passwords. It will autofill your logins and let you add new ones as you go through a Chrome plug-in. 
Honorable Mention: Do! app, Siri, Google Assistant, Alexa, Evernote. All let you remind yourself of tasks or things best not forgotten using your smartphone, including notifications at certain times or locations. 
Tech Tool #2: Rev.com 
Ever wish you could have a stenographer in every meeting? There are some tech tools that are the next best thing. My favorite is Rev.com. An actual human will transcribe your audio and video recording for $1 per minute. Not only is it one of the most affordable online transcription services (Scribie is also good, but a bit more expensive), but it's also the most accurate of all those I've use. 
Honorable Mention: Nuance's Dragon software is a veteran in the dictation tools industry. It has an app version and full software tools, but it's not cheap, ranging from $150 to $300. Otter, on the other hand, is a new AI-driven dictation tool that has a free version and stellar reviews, plus the ability to search transcripts, add notes and attach images. 
Tech Tool #3: Zoom 
Think of all the time you spend in the car going to and from meetings. And imagine if you could regain all that time back in your day. Imagine the impact even and extra 30 minutes a day could make! 
Enter Zoom, a web and video conferencing tool that can help you replicate the feeling of a face-to-face meeting but save you the time of driving back and forth. You can screen share, deliver a presentation and record the meetings for playback (or transcription!). Zoom has a free version and paid versions. 
Honorable Mentions: FreeConferenceCall.com, Google Hangouts. The HMs in this category are all solid choices with similar features to Zoom, which only edged them out on the professionalism front. 
Tech Tool #4: Canva 
Let's talk a little about social media and graphics. Simply put, Canva helps you create graphics, or lets you search existing graphics such as inspirational quotes or event flyers. You can edit, modify, add your own images and do so many things that if this one interests you, Google "Canva reviews" and read away because you could use it instantly AND spend months learning about all its features. Most content is free, though some is paid. 
Honorable Mention: Piktochart is a more focused graphics tool, but if you ever have to display numbers or want to create infographics, it's a great free tool to help you do so. It can help spice up PowerPoints and workshop presentations, social media or board reports. 
Tech Tool #5: ANY project management software 
If you want to make your life (and your teams' lives) easier, use project management software. 
There are about a MILLION out there. Some favorites in the free camp are Trello and Asana. At my office we use Basecamp. SmartSheet is another affordable one people rave about. For the more intense project management user, Teamwork has really broken through as a leader in recent years, and AirTable is the new (and popular) kid on the block. 
Tech Tool #6: Boomerang for Gmail 
Ever wish you just KNEW if someone had read that email? You can. Boomerang for Gmail lets you turn on email tracking to see if your email has been read, or if it's still out there waiting to be acknowledged. But my FAVORITE feature of Boomerang is email scheduling. Want to send out reminder emails of an upcoming deadline? Schedule them now so you don't forget to remind people not to forget. Working late but don't want to set the expectation that it's the norm? Schedule your emails to go out the next morning. Want to make employees feel special on their birthdays, but sometimes run out of time? Take an hour and schedule them all. It's glorious. 
Honorable Mentions: A number of other email systems and plug-ins offer similar features for tracking and scheduling including Outlook itself, Mailtrack and Streak. 
Tech Tool #7: Pexels 
We've all seen BAD stock photos. Whether you're building a presentation, working on social media or trying to make a flyer, good stuff (that's licensed for commercial use, so you don't get in trouble) is hard to find. Pexels is a great database that actually has some high-quality photos and graphics, and it feels a bit hipstery.  
Honorable Mentions: Pixabay, FreePic, Twenty20. There are lots of other, more obscure sites, but worth mentioning are Photoability and DisabilityImages.com which feature high-quality stock images of people with disabilities so we can do better at practicing what we preach in representation and inclusion. 
Tech Tool #8: Unroll.ME 
We're all drowning in email. But some of those "junk" emails we all get are actual things we WANT to see. Just not all day every day. Unroll.me allows you to unsubscribe IN ONE PLACE from all the mailing lists you don't want to belong to anymore, and condense into a daily email all the newsletters, sale alerts and other less-than-necessary information you do still want to receive. 
Honorable Mentions: Slack is a chat tool popular among agencies like mine. Though I'm not always convinced it makes life easier (it can be hard to manage the onslaught of messages and notifications) it DOES annihilate the number of internal emails needed. Many project management tools are also integrating Slack-inspired chat functions within the software system. 
Tech Tool #9: Calm 
If you REALLY want to make your life easier, try using tech to shift your perspective and reduce your stress. Study after scientific study shows one of the best things you can do for your mind, health and productivity is meditate. And if you think "I can't possibly find the time," or "There's no way I could sit still for 10 minutes," I'm going to go ahead and call you on your BS 'cause I can almost guarantee you waste at least 10 minutes a day. 
My favorite meditation tool is Calm, a phone app and website. There are guided meditations for just about every scenario in life (they had a whole World Cup series to help you calm down after games) and the interface is attractive and easy to use. 
Honorable Mentions: HeadSpace is another app I like. I find it much more business or professionally focused, which can be good when you're just starting out in meditation. Plus, the guy has a British accent. Buddhify prides itself on its "meditation done differently" for "meditation on-the-go." It has sessions as short as four minutes and has sessions for walking, driving, taking the train and sitting at your desk, among others. No yoga mat required. 
At the end of the day, we want to use technology to make our lives easier, but we have to take the time to set up the structure and tools to do so. Really want to make an impact? Log off Facebook for 30 minutes, turn off the TV, get to the office half an hour early or carve out time in another way to invest now. You'll save yourself that time, energy and frustration down the road.