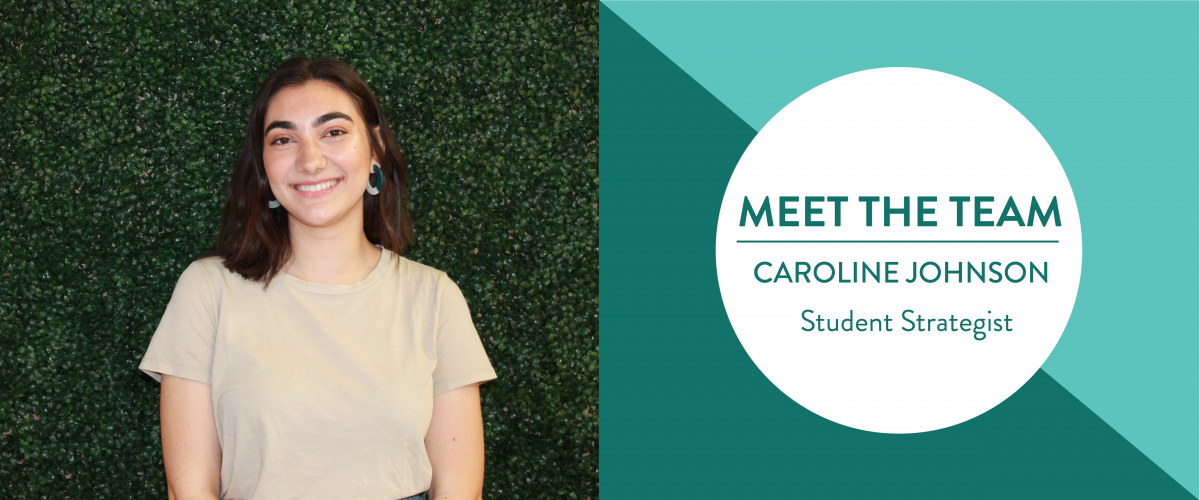 Caroline Johnson is a natural storyteller who approaches all her work with compassion. As a new student strategist at Piper & Gold Public Relations, she looks forward to making an impact in the greater Lansing community.
Caroline's first job was at a family owned frozen custard shop, where she quickly learned the ins and outs of what it takes to manage a small business. She looks forward to telling the stories of small businesses and nonprofits who do great work but may not have the resources to tell the world about it on their own.
She does her best work when she has a cup of cold brew by her side and Maggie Rogers' newest album playing softly in the background.
She's going into her fourth and final year at Michigan State University, where she studies professional writing and public relations. She stays busy as the managing editor of VIM Magazine, MSU's student-run fashion and beauty magazine, and working with Snares to Wares, a nonprofit conservation initiative dedicated to improving human livelihood and protecting wildlife in Uganda.
When she's not in class or working, you can find her wearing a face mask while watching beauty-related content on YouTube and advocating for the forgotten punctuation mark, the interrobang.
Notable results:
Developed a video and other materials for Snares to Wares that are now on display at the Detroit Zoo for the next year.
Three — of the many — articles that she wrote for MSU's College of Arts & Letters were picked up by Michigan State University's news outlet, MSU Today.
​Represented and introduced MSU and its College of Arts & Letters in Los Angeles at three alumni networking events and five workplaces in the entertainment industry.