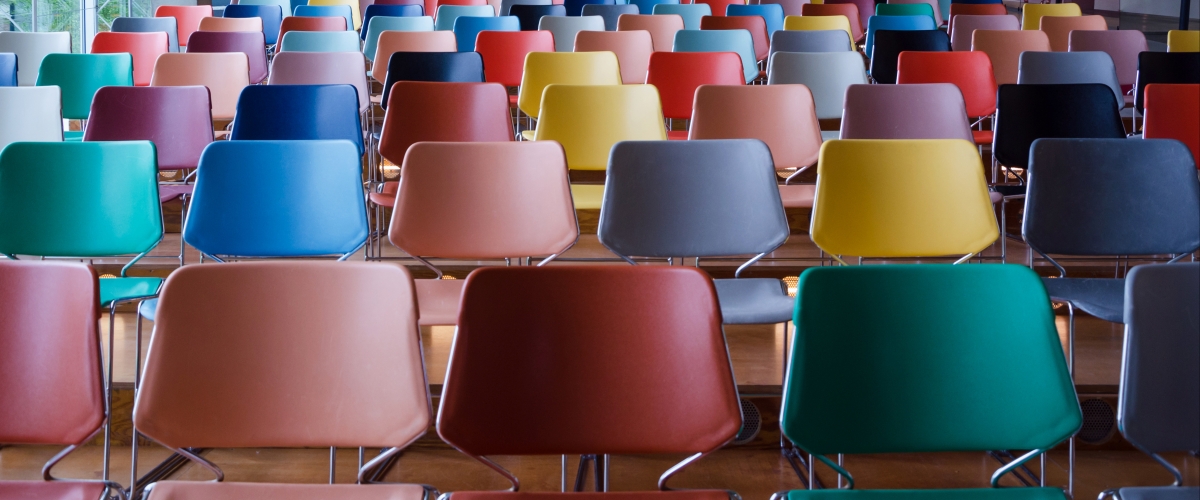 This morning I was up bright and early celebrating National Small Business Week by joining fellow small business owners and local leaders to talk about millennials – specifically how to target America's largest generation as customers, clients and employees.
And the magic solution?
<SPOILER ALERT>
Stop. Just stop.
Millennials are NOT a target audience, so stop acting like they are. Millennials, defined loosely as those currently age 36ish to 22ish, are not one single audience.
The word millennials is a generational description that encompasses millions of people who fall into thousands of different target audiences. Targeting millennials is the communications equivalent of the groan-worthy, "Who is your target audience?" … "Everyone."
Which millennials are you targeting? What demographic characteristics? Psychographic? Geographic? What are their attitudes, opinions and beliefs that are relevant to what you do? What you can offer them? What do you want from them?
An "old millennial" looks very different on paper, professionally and personally than a college student. They have different comfort levels with technology, different media consumption habits and different decision-making processes. And, frankly, two same-age millennials may look fundamentally different based on their race, geography, life experiences, sexuality and dozens of other characteristics.
Effective targeting means knowing and understanding these subtleties. Smart public relations is developing your messaging and selecting your tactics based on a (gained) deep knowledge and lots of listening.
And when you don't? When you develop marketing based on what you think millennials want?
Don't be Pepsi.
So how do you target millennials without targeting millennials?
Do the research, then ignore it
Good public relations is founded in research, research, research. Not all millennials are the same. Clearly define your target audience and learn all you can about them. Pew Research Center (full disclosure: I have full Pew fangirl status over here) has dozens of reports to help you better understand the many characteristics of millennials and their subsets. My recent favs are about millennial moms (yes, lots of millennials are now moms) and the fact that millennials are moving fewer times than previous generations. Surprising, huh? Let the data drive your decisions, and then choose to ignore it. Start with the data, and then adapt your tactics based on your results, metrics, experiences and anecdotes, not the other way around.
Pre-test messages
Did I mention, don't be Pepsi. But also, don't be Heineken. Wait, what? Didn't Heineken create the anti-Pepsi ad and figure out how to make a political statement that's all that? Well, kinda. But Google it and you'll quickly find some real (and well-deserved) criticism of the Heineken ad. Yes, you'll get negative attention for anything you do online today (I look forward to your comments about this article, internet). But there's a difference between digital haters, and not recognizing that your privilege is impacting your perspective. It's impossible to be perfect, but you can take steps to find trusted advisors that are representative of your demographic. Put your message out there to these advisors. Then, listen. REALLY listen. Accept criticism and evolve as a result. It's not a perfect method, but the majority of our clients don't have the robust resources to do comprehensive, statistically significant message testing. That's okay. You can still ask questions and listen. And you must.
Be vulnerable
A smart fellow business owner <ahem, Karen Stefl> once told me there's power in vulnerability. And, despite its pronunciation, fellow panelist Chad Jordan of Cravings Popcorn reiterated this today. People – many people, not just millennials – want to belong. People want something to believe in. To be able to truly connect, to build relationships, you have to be willing to let others in and show them who you are at your core. You have to tell stories to build connection, and with millennials, often the best story to share is your own.
Leaders have to live it
An undercurrent of the conversation about targeting millennials this morning (and always) was the unique challenge of hiring, managing and retaining millennial talent. Culture is an inextricable component of selling the product of your work environment. And I hate to break it to you, but you can't create culture. As a leader, what you CAN do is facilitate and influence culture. Culture is reflective of the people you choose to hire and it's constantly changing. I can't change my corporate culture, plain and simple. But I can build the structure to enhance culture through smart operations and business processes. I can build the structure to support community involvement, parental leave, competitive wages, flex time.
If you're going to build a business on the backs of millennials, as a small business owner you have to be willing to sacrifice some of your profit margins to invest in creating a structure that truly takes care of people. If you create a great place to work where people are freed to do their best work, where they're challenged to innovate and push boundaries, where they're grown and invested in and where you're constantly expecting more – and living that yourself – people will want to work with you and for you because the product you deliver will be different. You will be better – more innovative, more powerful, more effective – than the place that says they have a great culture but doesn't live it. To connect with millennials, regardless of your generation, leaders have to live it.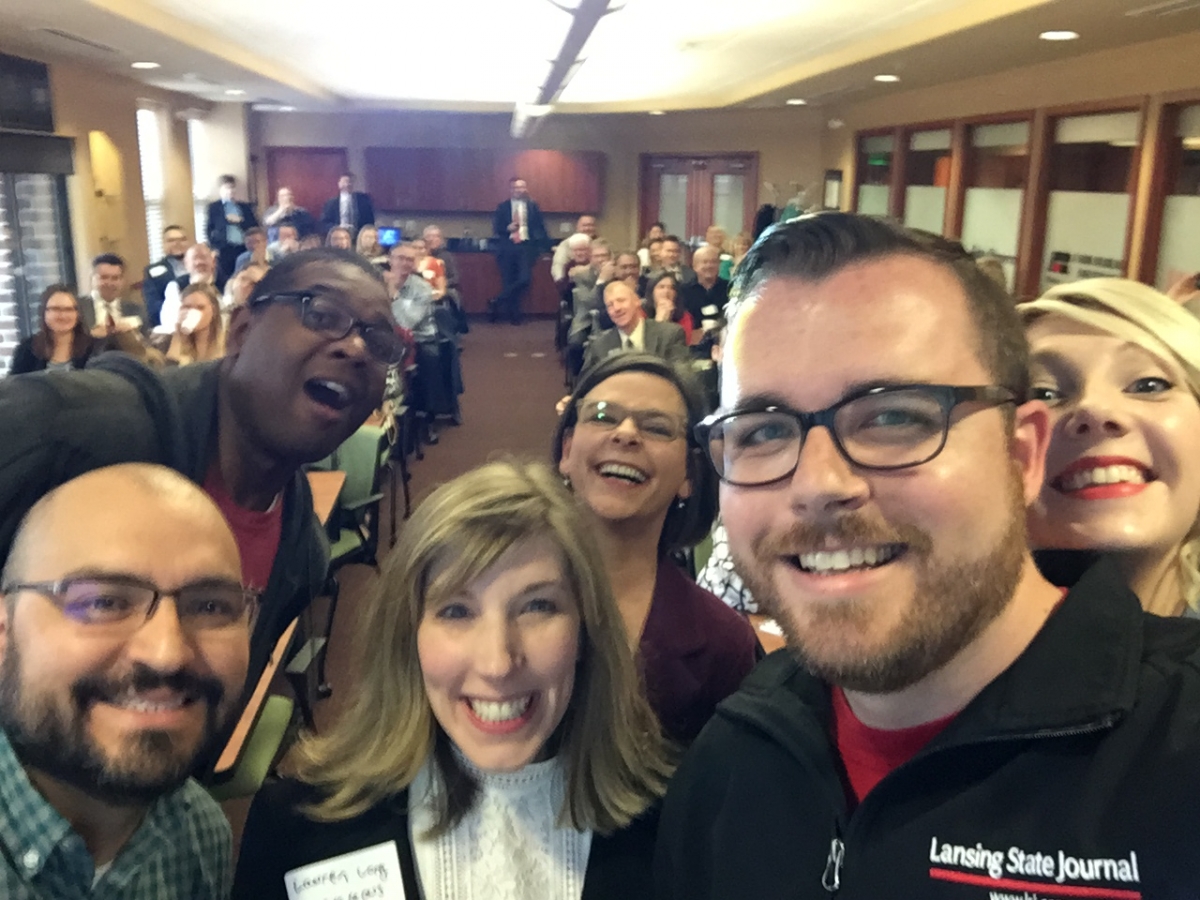 I had the privilege of participating in this brilliant dialogue today with Chad Jordan from Cravings Popcorn, Jose Yanez of Full Circle Financial Planning, Lauren Long of Curvaceous Lingerie and Matt Hund of the Lansing State Journal, moderated by the always-awesome Laurie Lonsdorf of the Michigan Small Business Development Center. Thank you, team, for the great convo and company. If you missed us this morning (or couldn't get in!), check out the whole discussion on the Lansing Regional Chamber's Facebook page: https://www.facebook.com/LansingChamber/videos/10158538475500063/