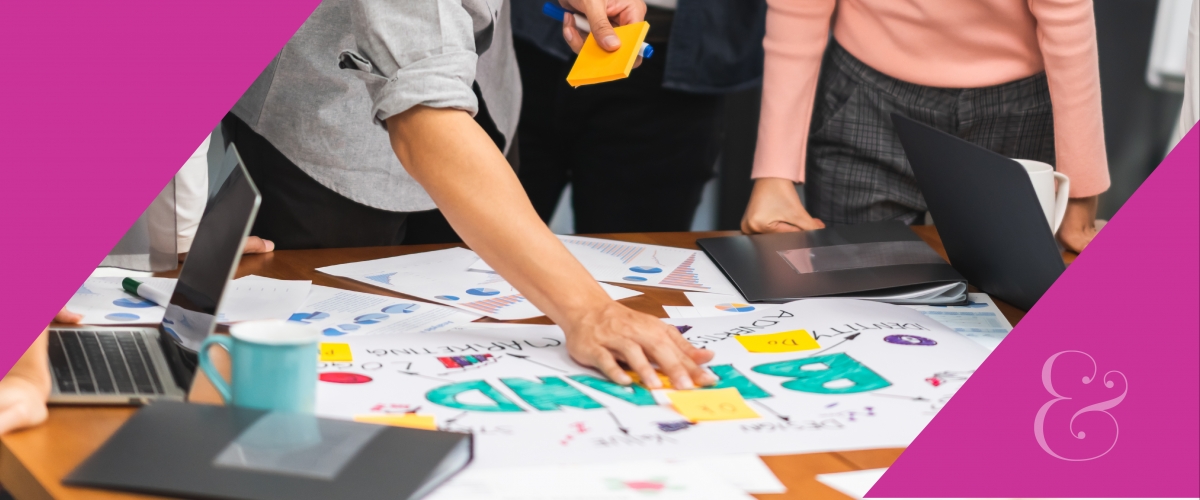 When it comes to branding, there are a lot of questions about what that actually entails. 
In this industry, there is often confusion surrounding the relationship between marketing, branding, public relations, communications and graphic design. The difficulty in giving concrete and static definitions is that things change quickly. Our world is constantly evolving to keep pace with audience needs and technological innovation. It's important to remember there is overlap across these disciplines, and you will likely encounter many or all disciplines at some point in your career. 
We no longer live in a world where you can exist without a basic understanding of what those around you are creating and how they approach their work. While that may seem overwhelming, exposure to new skills and opportunities to use them and execute top-notch work for clients is a gift. Still, it's important to understand the basics of each skill set.
Today, we're going to talk about branding 101. We'll walk through what a brand is and what people mean when they talk about a brand refresh or creating a new brand. 
Let's break down the definitions of and relationships between a brand, branding, brand identity and brand strategy to really understand what they mean and why they're important.
Brand:
For most people, when they think of a brand, the first thing that comes to mind is the logo. It's the most immediate visual association with a company or organization. While a logo is a key brand element, there's much more to a brand. A brand is an audience's perception and feelings about a company. These ideas are what set it apart from competitors — or why it falls short. Whether it's language used in an Instagram caption, a color palette on a billboard or materials used in packaging, organizations with strong brands understand their brand must maintain consistency and live everywhere. 
Branding:
Branding is a verb. It is an active process of shaping perceptions consumers have formed. Effective branding will simultaneously build awareness and a positive reputation. During the branding process is when you ask the question, "What do we want people to think of us?" Understanding public perceptions will allow you to make informed and strategic decisions for your organization. 
Brand identity:
Brand identity is a collection of tangible elements that combine to create a unified brand image. This includes typography, logo, mission statement, website, brand colors and more. Each element plays an important role and directly contributes to the brand's overall perception. The more intentional, specific and cohesive these elements are, the greater chance there is for brand recognition.
Brand strategy:
It's often tempting to jump right into creating your brand identity — let's be real, that's the fun part. But before you start developing elements of brand identity, you need a brand strategy. Brand strategy is essentially a roadmap. Developing this clear and strategic direction is critical for shaping a successful brand. 
When you're creating your brand strategy, you're not on your own. Here are some quick guidelines that can help you get started: 
Specify who your company is and determine why you're creating a new brand. 

Outline your goals, identify your target audience and explain what sets your organization apart. 

Define your values. Understand what you stand for and refine your mission statement. 
I encourage you to watch this TED Talk by Simon Sinek, where he explores the impact of starting with your organization's "why."
Whether you're a designer, communicator or other public relations professional, understanding the basics of branding can benefit your work. This foundational knowledge is pertinent to all work we do, so it's important to have common language to guide conversations.