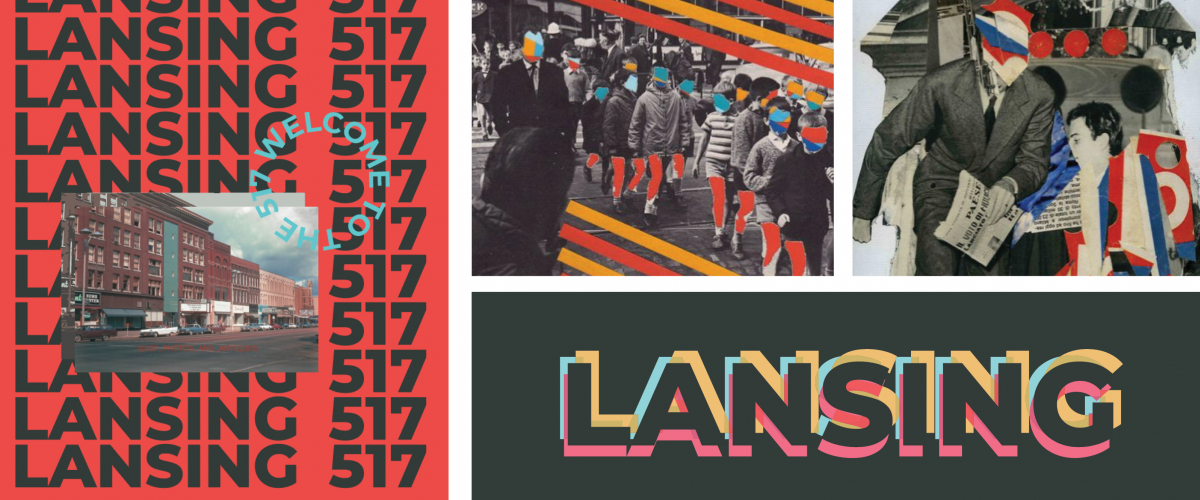 Last month, we started something new at P&G: Selecting a monthly theme for our social media and our blog. Being April and surrounding by new spring buds, we went with growth.
For May, we're bringing the topic closer to home.
517 Day is a thing around the Greater Lansing, where our offices are HQd. May 17 (5/17... get it?) we celebrate all things awesome in the (517) area code. So for May, we'll be taking you #Inthe517, 
This month on our social, we're working up for you:
#LansingUnlocked: Sharing our regional favs for food, entertainment, relaxation, shopping and more.
We do work throughout Michigan, the Midwest and around the country, but this month, we'll hone in on our clients in the (517) area code and how we're helping them make an impact here at home (and beyond).
This month on the blog we'll be featuring our favorite local perspectives and organizations, and of course a bit more about our hometown.
Our monthly themes, though, are more than just a chance to hone in on certain topics.
It's a chance to flex our creativity. Explore. Take risks. Experiment with content. Try new tactics, new softwares, new approaches.
We need to stay sharp and at the forefront of our field, and what better place to play than our own sandbox?
And it's a chance to show you a bit of a behind the scenes of our process.
First, we brainstormed a series of potential May themes, all inspired by 517 Day. In the end, we narrowed it down to three big themes: In the 517, Home and Numbers.
Then, we brainstormed some more, using one of our favorite mapping techniques. Here's the end result: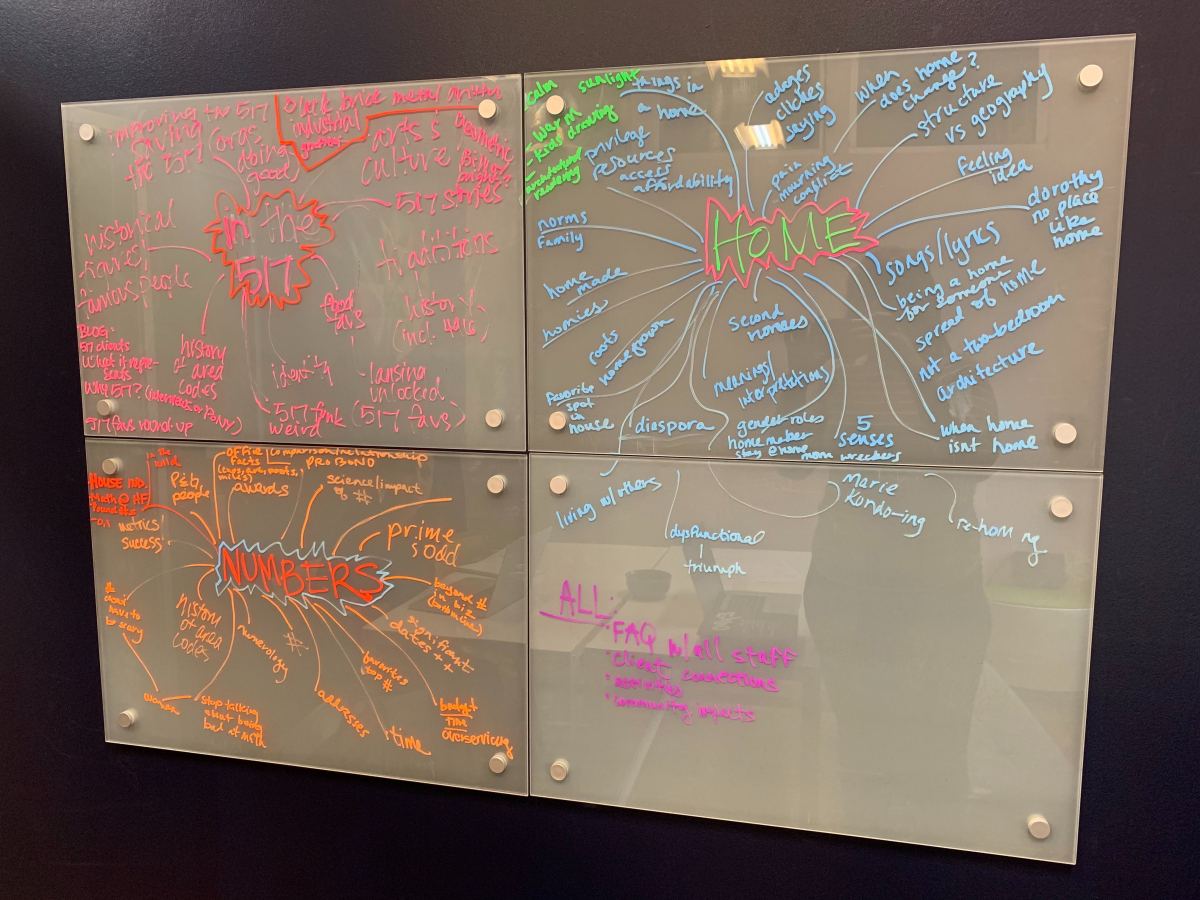 By power of democratic process, we picked In the 517 (though don't be surprised if a few of these themes emerge later this year because we loved them all).
Then two of our creative strategists got to work visualizing what In the 517 might look and feel like, in partnership with our content team who focused on how we'd focus the story of the theme (some of which you see above in our #LansingUnlocked and blog posts).
And we wound up with two amazing options for content. Visual theme one was a stunner, but ultimately (through nearly unanimous democratic process again) we went another direction. Here she is, though... just so you can see her: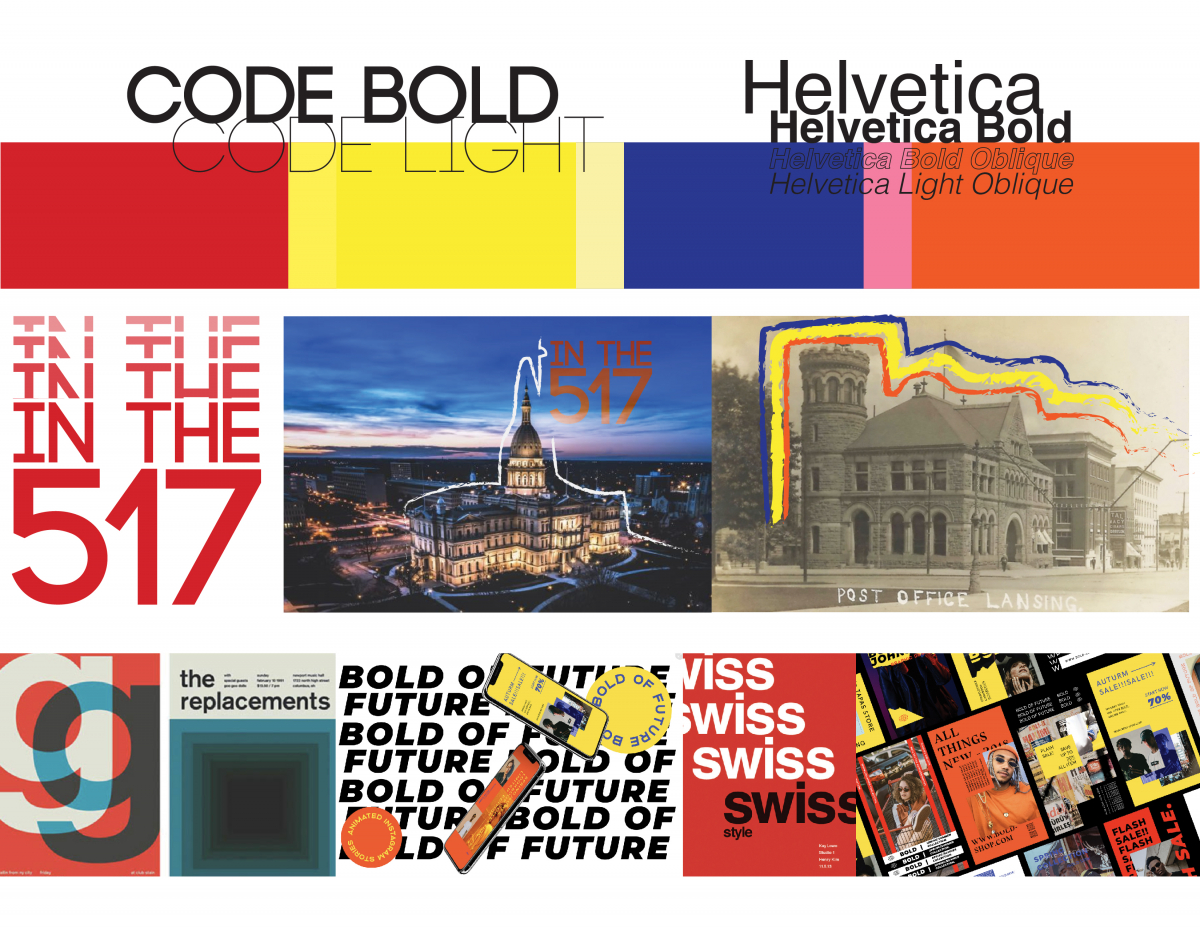 And here's where we wound up to visualize In the 517: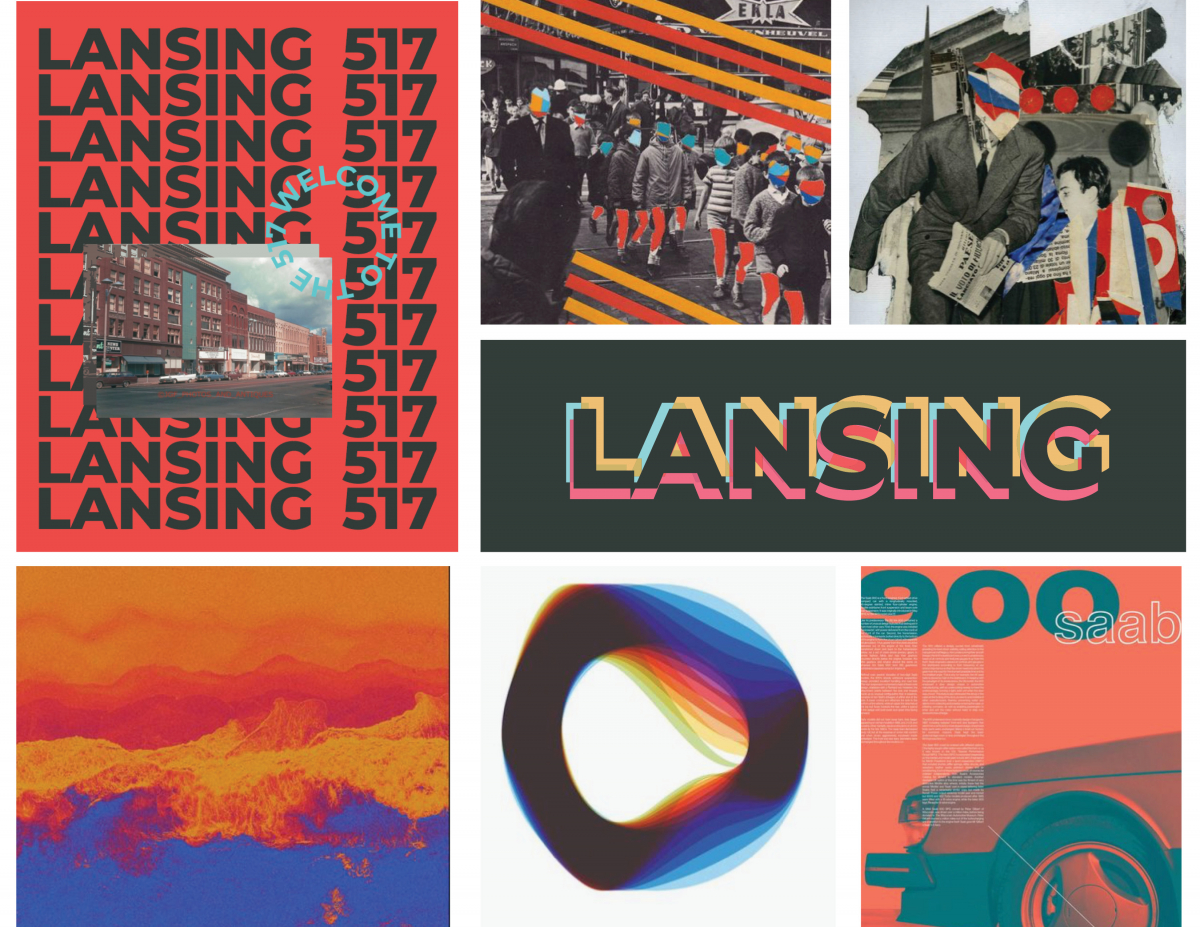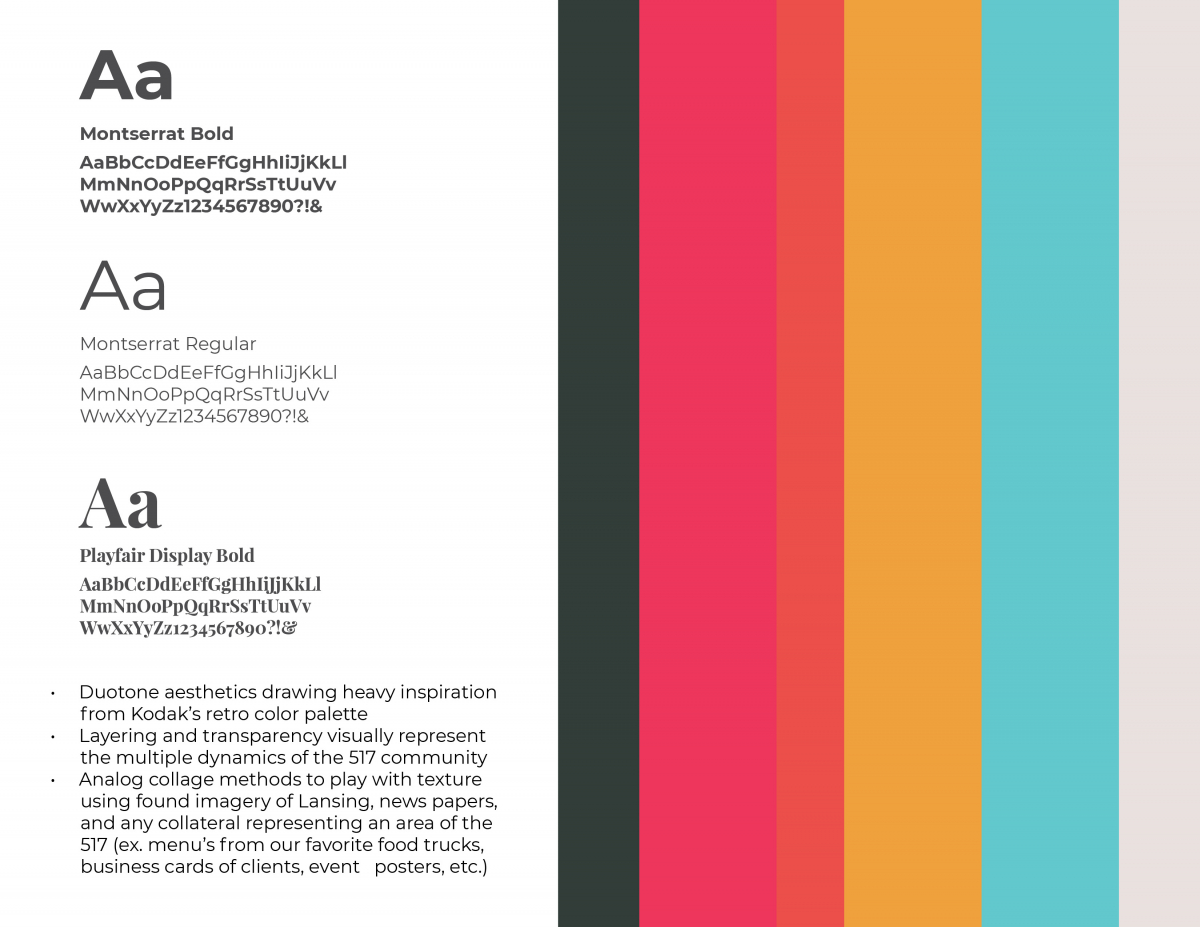 Next up comes the ACTUAL content creation and visuals. We hope you'll follow along as we share those throughout the month, and we hope you'll enjoy exploring the 517 just as much as we do.